The Best Way to Set Up AT&T Wireless Internet
by Alexis Writing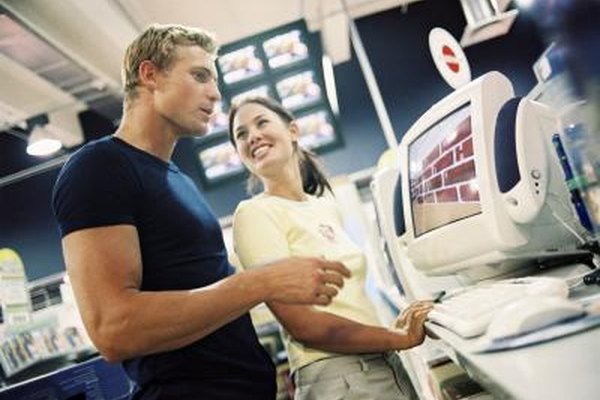 Installing AT&T Wireless Internet is relatively simple, and almost anyone can do so by adhering to some basic instructions. The basic process involves using the router or modem to install the wireless Internet and then disconnecting the modem from the computer itself. You will need the Internet connection, wireless adapters, a wireless router and Cat5 cable to connect your modem and wireless router. You should also have your AT&T Instruction manual. Most of these accessories are provided by the company.
The Router
The router is the device that transfers or routs signals from the modem and conveys them to the computer. A wired router must be physically connected from the modem to the computer, while a wireless router allows the modem signals to be communicated wirelessly with any computer with an appropriate wireless adapter or modem. A number of brands of routers are compatible with AT&T; Internet, so just purchase any wireless router at your local electronics store or computer store.
Installation
The DSL line filter, which is the actual Internet data provider, needs to be inserted into the phone jack. The other end has to be connected to the AT&T; modem. Use the included phone line cable to connect this line filter (also provided by AT&T;). Connect this modem to your purchased wireless router, using the output connector on the modem and the input connector on the router. Use cat-5 or Ethernet cable to make this connection. Once this is done, you just need to connect the wireless router to the computer to install it properly. Before connecting the item to the computer, make sure the modem is turned on and connected. When the modem is on and properly connected, it displays green lights rather than orange ones.
Computer Installation
Insert the installation CD that came with your wireless router into your computer. Following commands it gives, create an ID. The CD will take care of the configuration process, so just allow the program to run. Once this is done, disconnect the router from the system to make sure it works wirelessly. To activate the wireless Internet, right-click on the "View Available Networks" icon on a PC or on the "Airport" menu item on the Macintosh. This menu lists networks, so select the network you created when you ran the installation CD.
Photo Credits
photo_camera

BananaStock/BananaStock/Getty Images