The Best Way to Transfer iTunes to a New Computer
by Cam Merritt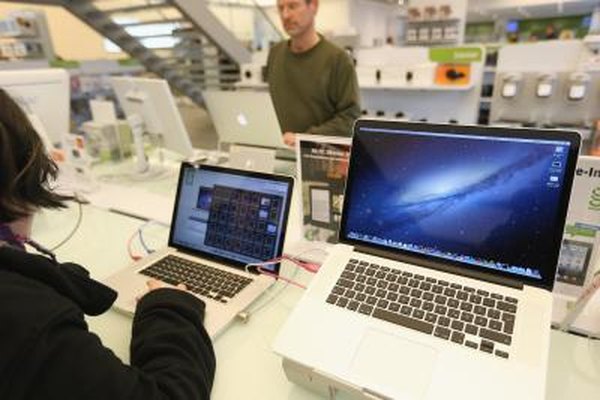 Apple's iTunes digital media player is available for both Macintosh and Windows computers. Both versions are free to download, and they play the same music files. If you get a new computer, installing the iTunes program is easy. Just go to apple.com (see the link in Resources) and download it. The tricky part is transferring all your music to the new machine.
All File Types
Your iTunes library probably has music files from a variety of sources–music purchased from the iTunes store; songs purchased from other sites, such as the Amazon MP3 store; songs ripped from CDs; and files traded over file-sharing networks, just to name a few. You'll need a way to get them all to the new computer. Unfortunately, iTunes' most convenient built-in file-transfer utility will handle only music that you purchased from Apple's own store. For example, if you're using iTunes 8, you can transfer purchased music directly from your iPod to the new computer. That's really handy, but it doesn't help you move the hundreds of songs you may have copied from your own CD collection.
Networking
If the old computer and the new computer share a network, then the best way to transfer music is to do so over that network. Simply copy songs from your iTunes library and move them across the network the way you would any other files. See Section 4 for instructions on where to find the iTunes music files on your computer.
External Storage
If the old computer and the new computer are not linked by a network, the simplest way to transfer iTunes songs is to copy them to external storage, then copy them from that external storage onto the new computer. For most people looking to transfer files, this will probably be the best course of action. What kind of external storage works best? ITunes has a function that allows you to copy your entire Library to data CDs or DVDs. Go to the \"File\" menu, choose \"Library,\" then \"Back Up to Disc.\" The advantage of going this route is that it provides you with a permanent backup of your music; the downside is that it's slow. A quicker option is an external hard drive or flash drive. Simply plug it into your old computer, copy the music files to the drive, eject the drive, plug the drive into the new computer, and copy the music files onto it. You can even use your iPod as an external drive to move files this way. See the link in the Resources for instructions on using your iPod as a storage disk. If transferring files from a PC to a Mac or vice-versa, make sure the drive is formatted for Windows. Macs can read Windows formatting, but Windows machines can't read Mac formatting.
Finding Your Music
Your iTunes music files are kept in the iTunes folder on your hard drive. In Mac, the path is: /Users/(your username)/Music; in Windows XP: \\Documents and Settings\\(your username)\\My Documents\\My Music\\; In Windows Vista: Users\\(your username)\\Music\\
References
Photo Credits
photo_camera

Sean Gallup/Getty Images News/Getty Images