Does VoIP Work With Satellite Service?
by Oneil Williams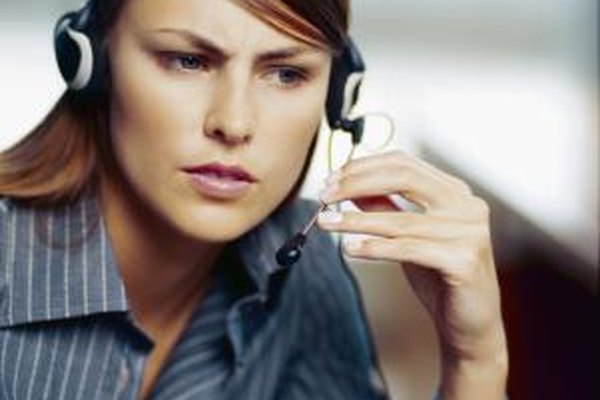 A 2011 report by the Rural Mobile and Broadband Alliance notes satellite Internet is not recommended for VoIP solutions, due to latency and other issues. However, a number of companies are finding ways to provide VoIP solutions that work within the limitations of satellite Internet providers, allowing subscribers in remote areas to keep in touch with family and friends more often.
Latency
When it comes to satellite Internet service, one of the biggest challenges subscribers face is latency. The delay in processing Web requests occurs because of the distance satellite data must travel back and forth and the fact data cannot travel faster than the speed of light. Latency becomes extremely noticeable when on a VoIP call, where you may notice this delay in transmission in the form of an echo effect on the call.
Bandwidth
As of the date of publication, the maximum download speed you can achieve through any major satellite Internet provider in the U.S. is around 2 Mbps. When compared with cable, fiber and DSL high-speed Internet, you'll notice speeds of 15 Mbps up to 150 Mbps are possible. The limitations of satellite Internet speeds makes multitasking challenging and can cause interference on VoIP calls because of the lack of bandwidth. VoIP providers who boast solutions that work with satellite Internet services have found a way to reduce the bandwidth requirements so users can make calls using a satellite Internet connection.
Weather
Unlike wireless, cable, DSL and fiber Internet, satellite Internet is especially prone to weather and atmospheric conditions. Data is transmitted via signals sent some 22,000 miles into the sky to a geostationary satellite. Heavy rain, snow or related conditions can result in interference with these signals, resulting in problems with your satellite Internet connection.
Providers
SunISP and Ground Control are two companies that serve as both VoIP and Internet service providers. The companies have designed VoIP solutions that work with a satellite Internet connection. SunISP notes that, depending on a user's satellite Internet connection, its VoIP service has a functionality that enables users to change settings to eliminate the common satellite Internet issues users experience: echoes, delays, packet loss and jitters. Users may have another satellite ISP and still subscribe to SunISP's VoIP calling plans. Ground Control focuses on business customers and uses technology that routes VoIP traffic in a manner designed to enhance the clarity and quality of all VoIP calls made through its system. Skycasters provides satellite Internet for businesses that has been optimized for VoIP phone calls. If you live in a rural area and satellite Internet is your only option for broadband access, these companies may be able to help.
More Articles
Photo Credits
photo_camera

George Doyle/Valueline/Getty Images