How to Validate a Gift Card Code
by Michael Nixon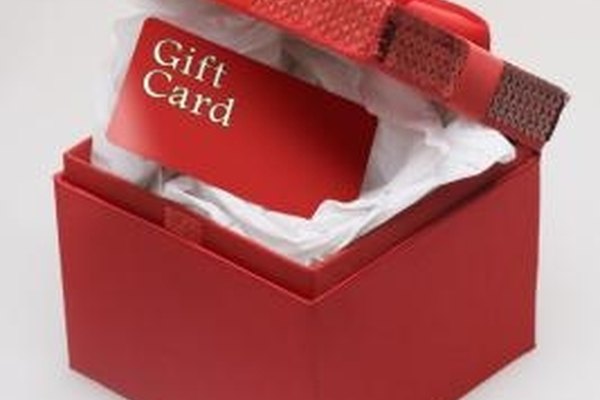 The gift card has become the currency of gift-giving in all seasons, allowing people to buy gifts from a number of specialized retailers all over the world through the power of the Internet. But these small pieces of plastic may sometimes lead to confusion if the recipient loses the receipt or spends part of the value and forgets to note the rest.
Find the validation code on your gift card. It is usually on the back.
With a quarter, scratch off the small strip of silver material (like the stuff on scratch-off lottery tickets) if your gift card has that over the code.
Check the back of the gift card for a phone number.
Call the number and follow the instructions to validate the gift card. Check your remaining card value using the same number.
Alternatively, a gift card may give a website that will allow you to validate a gift card.
Warning
close

Every company runs its gift card services differently. Read all the instructions and terms of use on your gift card.
References
Photo Credits
photo_camera

Jupiterimages/Comstock/Getty Images