Does U-verse Include Local Channels?
by Dan Harkins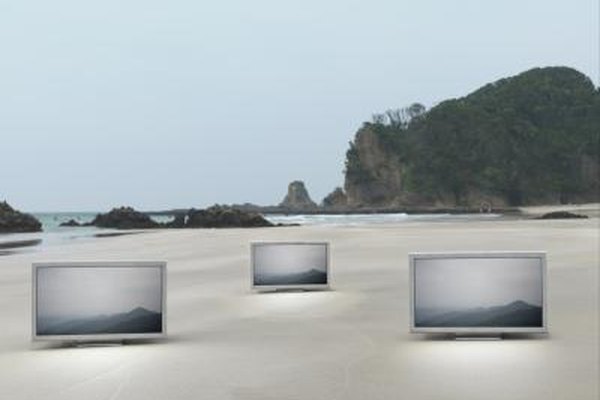 AT&T's U-verse entertainment terminals allow for full DVR functionality with a full lineup of viewing opportunities, many in high-definition clarity. Though some specialized packages contain several hundred channels, from pay-per-view music, movies and sports to subscription networks, all available packages include at least a standard number of channels, including your local networks.
Basics
U-verse starts at $54 a month for DVR packages with 80 basic channels, as of June 2011, and stretches up to as much as $117 a month for 410 channels. These packages, and the four in between, all include the standard channels viewers have come to expect from a service provider: ABC, NBC, CBS and FOX, as well as PBS, the CW, TBS and WGN America.
Total Basic Lineup
In addition to these basic television networks, U-verse's baseline viewing package often includes other channels, like Univision, ION and other independent news and entertainment channels catering to English and Latino households. It also includes access to AT&T;'s pay-per-view movie and sports hubs. For $5 more a month, the package grows to include 150 channels, from MTV and Comedy Central to Spike and TV Land. For $79 a month, 260 English channels are available with the U-verse U200, 300 channels for a Latino package; $84 gets 340 channels; and $117 includes 410.
DVR Features
The U-verse portal brings the ease of DVR viewing to every television in your home. In fact, the technology employed on U-verse terminals was considered best in the market in several American regions monitored by J.D. Power and Associates in 2010. Not only can viewers monitor four different programs on one screen and easily toggle among and record them all, but they can pause a program on one television and pick it right back up from another room, as long as that room has a U-verse receiver, too.
What's Included
For the U-verse baseline package, just one receiver and DVR are included in the subscription. For every additional receiver, it costs an extra $7 a month. All the packages can add high-definition service for a $10 a month fee, which will apply HD quality to all the channels you're subscribed to view. A U-verse mobile application is also available, which lets you manage your DVR queues remotely. This is a free app.
References
Photo Credits
photo_camera

flashfilm/Lifesize/Getty Images