How to Use an XM Radio Player With a Stereo
by Richard Slawsky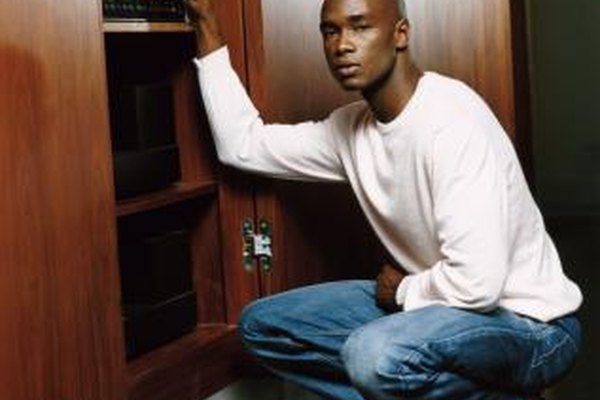 Although people often think of Sirius/XM as something the be enjoyed in the car, it can be a great addition to a home stereo system as well. What's more, you can listen to Sirius/XM both at home and in the car with a single subscription. There are a variety of Sirius-ready stereo receivers on the market, but even if your audio system isn't designed for satellite radio connecting your Sirius/XM radio to your home stereo is an easy task.
1
Determine if your home audio system is Sirius-ready. Look for the Sirius-ready or XM-ready logo on the front of the receiver, or visit the the SiriusXM Shop to check the database (See Reference 2). If your AV receiver is XM-Ready, Sirius-Ready or compatible with SiriusXM Internet Radio, you can control and navigate your Sirius/XM radio via the stereo screen using your receiver's remote. If it's not, you can still connect your radio to your home system using the receiver's auxiliary input.
2
You'll need to aim your dock's antenna toward one of the three Sirius satellites to get the best reception. Aiming it in a southerly direction is easiest, although there are alternate options if your stereo receiver isn't near a south-facing window (See Reference 3). In addition, the window should have a clear view of the sky.
3
If your receiver is Sirius- or XM-ready, connect the cable supplied with the SiriusConnect Home Docking Kit to the appropriate input. The Home Docking Kit comes supplied with four different radio adapters; select the one appropriate for your unit using the compatibility chart on Page 8 of the dock's user manual.
4
If your receiver isn't Sirius- or XM-ready, take the audio cable supplied with the kit and connect the single 1/8" connector to the Audio Out connector at the rear of the dock. Then connect the white left and red right connectors to an available input other than Phono on your receiver. Connect the power adapter to the dock,and plug it into an AC outlet.
5
If your receiver is Sirius- or XM-ready, select the Sirius or XM setting using the receiver's remote or by using the select knob on the front of the receiver. Select the desired Sirius/XM channel. If your receiver is not Sirius- or XM-ready, select the input matching the the connection you made in Step 4. Then tune your radio using the radio's remote or by using inputs on the front of the unit. Adjust the volume using the receiver's volume control.
Photo Credits
photo_camera

Digital Vision./Digital Vision/Getty Images