How to Use Twitter Effectively
by Jenny Hansen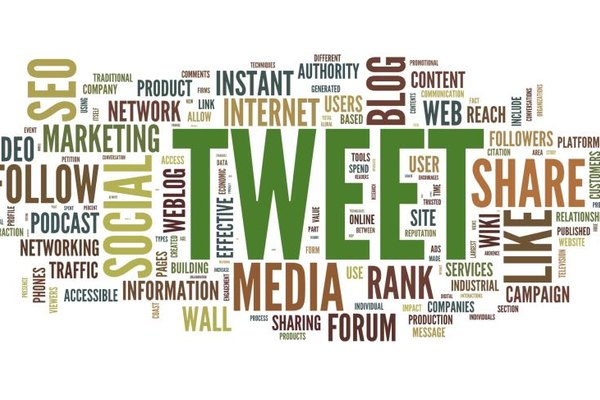 An effective social media platform is based on consistency. For most people, the goal in joining Twitter is to gain and share information, increase brand awareness and interact with followers.
Twitter has more than 284 million active monthly users. On average, those users follow at least five businesses. That's a lot of retail space for a small business. Unlike LinkedIn and Facebook, there aren't many levels of privacy settings, so whatever you tweet will remain in the public eye. Learn how to tweet effectively.
Craft Shareable Tweets
Statistics show that people are 37 percent more likely to buy from a brand they know. This number increases if that brand also puts out interesting and informative content. You have 120 characters to work with. Even though tweets allow 140 characters, savvy tweeters use 70 to 80 percent of that. Your goal is to have your content shared, or retweeted. If you fill up all the writing space, retweeting becomes difficult and your tweet will be passed over for a shorter one.
When and What To Tweet
Mobile users are the most active on Twitter and are 79 percent more likely to actively use the app several times a day than their desktop counterparts. Most social media strategists recommend checking social media accounts three to five times per day. The "prime times" are: upon waking up, early in the business day, over lunch, at the end of the workday and before going to bed. Twitter for Business cites "the 80/20 rule" for your content. This means that 80 percent of tweets should interact with followers in the form of replies, favorites or retweeting others' content. The remaining 20 percent is about you. Social media experts, like Chris Brogan, recommend a 12:1 ratio of sharing instead. This means every time you talk about yourself or your business, you share twelve updates about other people and their business.
Use Hashtags Wisely
That little pound sign packs a lot of power in Twitter. Putting the hashtag before a trending word like "business" or "jobs" propels your tweet onto the international stage of people who follow those words, rather than confining it to the people who follow you. Hashtags are generally tacked onto the end of a tweet to avoid breaking up the flow of the main sentence. Tweets with hashtags receive double the engagement of non-tagged tweets, so it might be tempting to overuse them. However, less is more: engagement decreases with the use of more than one or two hashtags.
The Twitter Bio
The most important information for your Twitter bio is: who you are, what you do, and what you like. The default photo, often called "the Twitter egg," alerts others to a Twitter newbie or a potential spammer, so be sure to change your photo to replace the default as soon as possible. Choose a photo that reflects you and your interests. While the professional information is important, a few words on your personal life is essential. People relate to others like them and to topics they find interesting. To customize your Twitter bio, sign into Twitter, click on your profile photo and choose "Settings." When you navigate to your profile and click the "Edit Profile" button, you will be able to edit your account bio (limited to 160 characters), your name, location, website and photos. Profile and header photos can be in one of three formats: PNG, JPG or GIF, although animated GIFs are not supported.
Spamming vs. Sharing
Twitter is about sharing. It is important to share other people's content as well as your own. Twitter has a list of rules for what constitutes spam and suspends the accounts of violators. Some of the violations might seem innocuous: following or unfollowing many others in a short time, sending only links with no updates or personal insights, or multiple repetition of a single link. Following Twitter guidelines and engaging in conversation protects your online reputation and builds a solid brand at the same time.
More Articles
Photo Credits
photo_camera

rafal_olechowski/iStock/Getty Images