How to Use Spell Check in Word
by Janie Gaither

Microsoft Word contains a built-in spelling checker function within the software program. This option allows the user to perform spell check on a selected portion of a document or the entire Word document..
Highlight the text you want to spell check or position cursor anywhere in the document to check the entire document.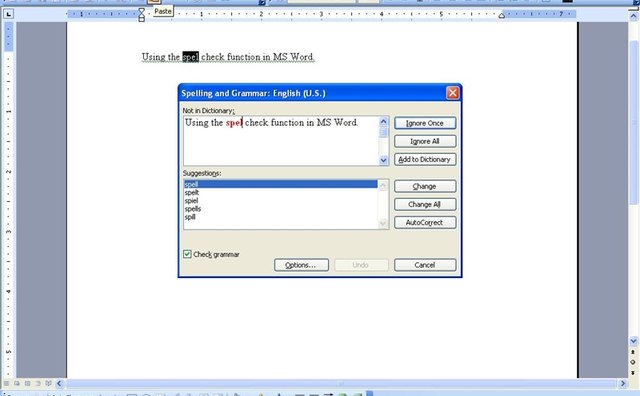 Check the Suggestions window in the lower section of the Spelling and Grammar window for corrections.
Click "Change" to make the suggested correction. This will replace the original word with the correct spelling.
Select "Change All" if you all instances of this spelling error should be corrected within the document.
Choose "Ignore Once" or "Ignore All" if no corrections are needed or if all further occurrences of this flagged spelling should be overlooked.
Tips
check

Remember to save your document after using the spell checker in order to retain the changes.

check

Enter your own change if you disagree with the suggested correction by placing the cursor in the flagged spelling dialog window and correct the text as you would in any Word document.

check

Word allows you to add words to the dictionary for future Spell Check tasks.
More Articles