How to Use Soulseek With an Anonymous IP
by M.L. Rose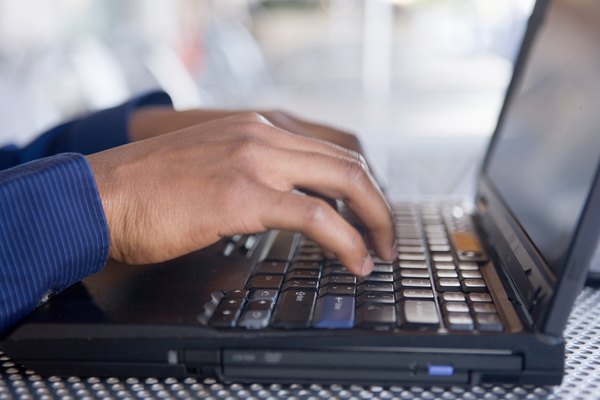 Soulseek is a free file sharing application that's generally popular among musicians, electronic musicians in particular. Users can employ the Soulseek application to share a variety of files, but people mainly use it as a music-sharing, peer-to-peer network. Maintaining online anonymity while using Soulseek is no different from surfing invisibly on any other site.
Using Soulseek
Using Soulseek is simple. On the main screen, click the "Search Files" button in the top row to browse the network for files, and then right-click a desired file in the main window and select the "Download File" option. Also on the main screen, click the "File Sharing" button in the top row to share your files with other Soulseek users or the "Transfers" button, in the second row from the top, to see a list of downloads in process.
IP Addresses
Every home computer or network router has a unique Internet Protocol (IP) address. The address includes four numbers, each separated by a period. Addresses are assigned regionally, which is why online ads that pop up on your computer seem to know where you live: The site is reading your IP address. When you visit a website, your address is recorded. Hiding your IP address, therefore, makes it more difficult for anyone to monitor your Internet activity. Those interested in greater online privacy have two main options.
Proxy Server
A proxy server is an intermediary that accesses websites on your behalf. You then access the sites indirectly, through the proxy server. If you visit Soulseek through the right type of proxy server, the website records the server's address instead of yours. There are four main types of proxy servers. For users interested in hiding their IP addresses, avoid transparent proxies, which make your IP address available. Use an anonymous, distorting or high anonymity proxy instead. Numerous free proxy servers are available online.
IP-Hiding Software
A variety of software programs can mask your true IP address by providing a counterfeit address to the sites you visit. Other programs simply may connect you with a proxy server. Some IP-hiding programs allow you to choose a fake IP address from another country so the sites you visit can't even identify your location. Some IP-masking software will change your counterfeit IP every few minutes.
Copyrighted Files
As with any file-sharing network, you can use Soulseek to share copyrighted files. Soulseek's website states that it "does not endorse nor condone the sharing of copyrighted materials."
Photo Credits
photo_camera

Jupiterimages/Photos.com/Getty Images