How to Use OpenOffice to Make Web Pages
by C.D. Crowder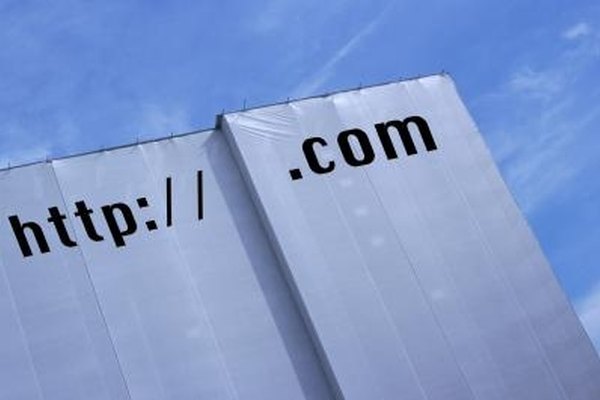 To create simple Web pages, you don't need complex Web design software. Use OpenOffice to make Web pages. The software is free and allows you to create Web pages with images, links and all the formatting options available within OpenOffice Writer. OpenOffice provides you with several different options for creating Web pages, including saving as an HTML document, saving as multiple HTML documents and using a Web page creation wizard.
Web Page Wizard
1
Open OpenOffice Writer.
2
Go to "File," select "Wizards," and choose "Web Page."
3
Press the "Add" button and select the document you wish to format as a Web page. You can use other OpenOffice documents, Microsoft documents or other types of text based documents. Ensure the "Export to file format" shows "HTML."
5
Choose a layout from the options provided. Press "Next."
6
Select the information you want listed in your page's table of contents and the screen resolution. Content options include items such as file name, description, author and number of pages. Press "Next."
7
Choose a style from the "Style" drop-down menu. A preview of the style is shown at the bottom of the window. You can also choose a background image and icon set from this page. Press "Next."
8
Enter your website title and HTML meta data. Include at least the title and description fields. Press "Next."
9
Choose the location to save your file using the "To a local folder" option. Press "Preview" if you want to see your document as a Web page before saving.
10
Press "Finish" to complete the wizard.
Save As HTML
1
Open OpenOffice Writer.
2
Create your desired Web page or pages as you would a standard document. To see how the page will look online, go to "View" and select "Web Layout."
3
Go to "File," select "Save As" and select "HTML" from the "Save as type" drop-down box to save a single page or document as a Web page. Choose your save location and press "Save."
4
Divide your document into separate pages by using the same type of heading at the start of each Web page, if you want to create multiple pages from a single document. Select a style by using the formatting and styles drop-down menu to the left of the font menu. Use one of the "Heading" styles to separate sections.
5
Go to "File," select "Send" and choose "Create HTML Document" to save a single document as multiple web pages. Choose the formatting style from Step 4 from the "Styles" drop down menu. Select your save location and press "Save."
Tips
check

You must have a Web host or your own Web server to place your Web pages on the Internet. You can use free or paid hosting.

check

For more control over the formatting of your document as a Web page, use the "Save As" HTML method.
References
Photo Credits
photo_camera

John Foxx/Stockbyte/Getty Images