How to Use the Logitech Bluetooth Travel Mouse
by Daniel Barrows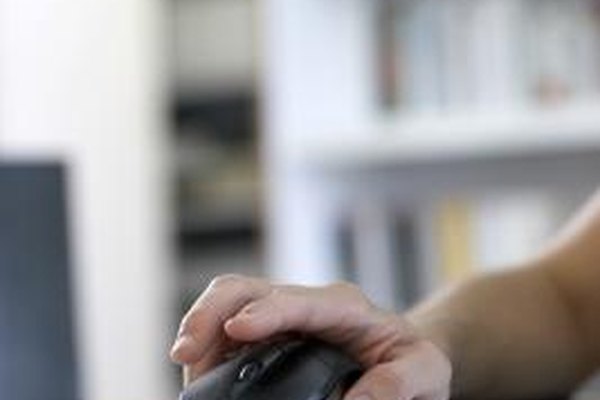 Logitech produces a variety of keyboards, mice and interface devices, including the V740 Cordless Laser Mouse for Bluetooth. You can use this mouse with a laptop while traveling, or with a desktop computer at home. The V740 is battery operated and, as its name suggests, requires a computer equipped with Bluetooth capabilities. The device comes packaged with special software to allow you to configure the mouse's various settings.
1
Turn the mouse over and locate the battery cover. Slide the battery cover off of the mouse and set it to one side. Insert two AA batteries into the battery bay; align the battery terminals according to the symbols printed on the interior of the bay. Replace the battery bay cover and slide it shut.
2
Find the power switch, located just above the battery bay cover. Slide the power switch to the "ON" position.
3
Turn on your computer and log into the operating system. Insert the installation CD that came packaged with the mouse. Run the installer application and follow the onscreen instructions.
4
Press the "Connect" button. This button is located on the underside of the mouse, next to the power switch. Return the mouse to an upright position and examine the blue LED. Wait for the LED to stop blinking and turn a solid blue color.
5
Follow the onscreen instructions if you are using the mouse on a computer running Windows. Select the "System Preferences" option from the Apple menu if your computer is running OS X; select "Bluetooth," "Devices" and "Setup New Device," then follow the onscreen instructions.
6
Launch the "Logitech SetPoint" or "Logitech Control Center" application and select your mouse from the list of available devices. Click on the option labeled "Configure." Adjust the settings for your mouse as desired.
Tips
check

If your computer asks you for a Bluetooth passcode, use "0000."

check

If the LED on the mouse turns red, the batteries are running low and require replacement.
References
Photo Credits
photo_camera

Michael Blann/Lifesize/Getty Images