How to Use Kijiji
by Fred Decker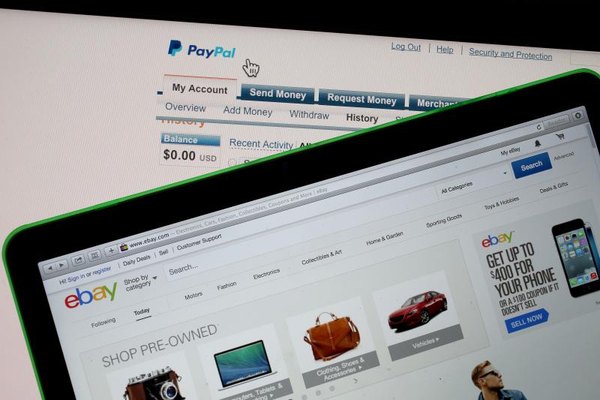 Although newspapers still offer conventional classified advertisements in print, free online classified ads on sites such as Craigslist in the U.S. and Kijiji in Canada offer numerous advantages. Ads can be posted at any time, and can be accompanied by high-resolution, full-color photos as a sales aid. A site such as Kijiji also provides an added level of safety, since you have the option of contacting potential buyers only through the site. Kijiji is straightforward to use, whether you're buying or selling.
Getting Started
When you first arrive at the Kijiji.ca home page, a dialog box prompts you to choose your default location. When you choose your home province, or the Territories, a second menu pops up. From there, select the local or regional Kijiji community that's closest to you. Click "Go" to arrive at the main page for your area. Here, a banner across the top of the page displays featuring the most recently posted ads, as well as the site's full range of categories and subcategories.
Viewing Ads
To see ads in your area of interest, click the main heading -- Buy and Sell, for example -- or a subheading, such as Computers. A page of listings opens, sorted by default with the most recent advertisements at the top. Clicking on the "Price" link enables you to sort ads from highest to lowest price or vice versa, as you wish. A left sidebar shows the total number of ads in your chosen subcategory. From the sidebar, you can broaden or narrow your search by distance or further subcategories. You can also type specific search terms into the Search bar, at the top of your screen. If no ads meet your immediate needs, you can click at the bottom of the sidebar to receive a daily email of new listings.
Responding To an Ad
To view a listing you're interested in, simply click it to see the seller's terms and general location -- not a specific address. You can click to view any accompanying photos or videos of the product. Some advertisers request contact by voice or text to a phone number they've listed, but responding by email is more common. At the left, under "Poster Contact Information," is the option to email the poster of the ad. Enter your email address and optionally your name, then your message as well as a verification code. Once the email is sent, the seller can contact you directly by email. As with any such service, it's best to meet in a public place and deal only in cash. Examine the product closely before finalizing the transaction.
Posting an Ad
Posting an advertisement is equally easy. Note the "Post Ad Free" button at the top of your screen, and another link just above the banner of recent ads. Click on either, and the "Select a Category" screen launches. Click an appropriate subcategory to reach the "Post Your Ad" dialog box. When prompted, respond whether you're offering or seeking a product or service, and enter a price. If you're not wedded to a specific price point, other options are "Free," "Please Contact" and "Swap/Trade." Indicate whether you're a business or the owner of the product, then type a title for the ad. Provide a detailed description, then your address or postal code so the ad will display a general location, and your contact email. Click "Preview," and then "Post Your Ad."
Enhancing and Promoting Your Ad
Text-only ads get little traction, so most listings are accompanied by photos or videos. You can upload up to 10 photos from your computer or mobile device, choosing one as the primary image to show alongside the listing. You can also link to a YouTube video. Other promotional opportunities, such as a link to your own website, are available at a small surcharge. Other options include marking your ad as "Urgent," for a week at a time, or the slightly pricier "Top Ad" option which keeps your ad on the first page of search results for its category. You can also give your ad a place in the home page banner for your local area.
More Articles
Photo Credits
photo_camera

Joe Raedle/Getty Images News/Getty Images