How to Use iWeb to Make a Website
by Shawn M. Tomlinson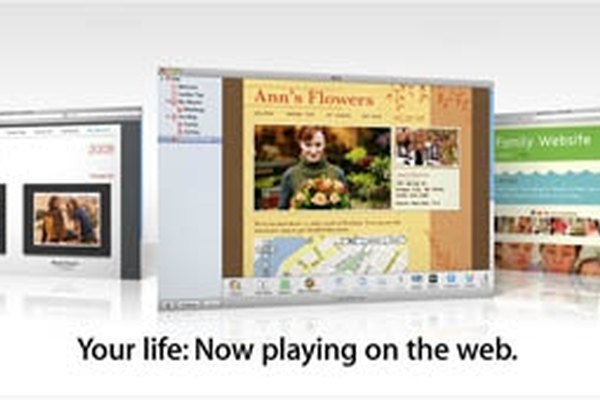 Apple Computer's iWeb program, part of the iLife suite of applications, really is designed for personal blogging, but it will work for simple website design, too. Dreamweaver is the top-of-the-line website design program, but it's far too difficult to use for many people. iWeb simplifies everything. It works well with Apple's Pages program and iPhoto as well as with higher-end programs such as Adobe Photoshop.To get started with iWeb, just start playing around.
Tip
check

Archive your website pages. Because iWeb is a low-end program, it doesn't allow you to save website pages off to a PDF or other format, so archiving is a good idea. You can do this by going to the Finder>Admin>Library>Application Support>iWeb. In the iWeb folder you will find a file called "Domain." Everything you have done in iWeb is saved here. Archive this file to a CD, DVD or external hard drive in an archive file. This will keep a backup of your domain up to the date you made the archive. If you need to make major changes to your website, you will need to make a new backup.
Warning
close

iWeb is designed as a personal blog website maker. You can only make changes to an existing website from the same Mac you built the site on. If you need to change it to a different Mac, you must follow the steps in "Tips" above to copy the Domain file.
Photo Credits
photo_camera

Apple, Shawn M. Tomlinson, Gary Ziroli