How to use an iPhone with a Windows PC
by Andrew Tennyson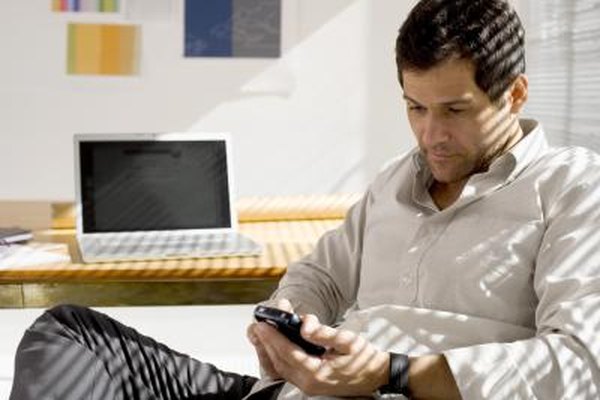 All models in Apple's iPhone line of smartphones are natively compatible with computers running recent versions of the Microsoft Windows operating system. Syncing your iPhone with your Windows PC is done using Apple's iTunes software. Basic syncing is a fairly straightforward process, but there are some neat additional ways to use your iPhone and Windows PC together.
1
Download and install the latest version of the iTunes application from Apple's website. iTunes is the application through which the majority of all interaction between your iPhone and Windows computer takes place. iTunes is compatible with Windows XP, Windows Vista and Windows 7.
2
Attach your iPhone to your Windows PC using the dock-to-USB cable that came with the phone. If iTunes doesn't open automatically, launch it from the Start menu.
3
Enter your iTunes account information, or proceed with registration if you don't already have an account. You may also need to choose a name for your iPhone, if you haven't yet.
4
Click the name of your iPhone in the Devices tab on the left hand side of your screen. This brings up the management panel for your phone. At the bottom of the panel you'll see check boxes that let you specify how you want to sync your device. Options include syncing all of your library versus only specific parts of it, whether you want to perform encrypted data backups and if iTunes should enhance low-quality music. Along the top of the panel you'll see a series of tabs with titles like Apps, Music, Movies and Podcasts. Clicking these tabs lets you customize sync options for each type of file.
5
Customize your application syncing settings. Particularly for business use, chances are you'll want to sync data between some Windows applications and your iPhone. Under the Apps tab, select which Windows programs you want your iPhone to sync with. You can choose, for example, to sync email and contacts with Microsoft Outlook.
Tips
check

Internet tethering is another way to pair your iPhone with your Windows PC. This technology lets you share your iPhone's cellular data connection with your PC, essentially turning your iPhone into a mobile Internet hotspot. The process is available on models from the iPhone 3GS forward. To launch the Personal Hotspot feature, tap Settings, then General, then Network on your iPhone. Turn the Personal Hotspot to "On." Select whether to enable Bluetooth or Wi-Fi sharing. The iPhone 3GS lets you tether, but only using Bluetooth. The iPhone 4 and iPhone 4S let you tether with Bluetooth or Wi-Fi.

check

There are also several apps in the iTunes Store that give you varying degrees of control over your Windows PC from your iPhone. Desktop Connect, for example, lets you view and control the screen on your PC using your iPhone; you can launch any compatible program on your Windows PC and manipulate it on your iPhone's screen.
Warning
close

Not all cellular service providers allow Internet tethering. Some of those that do allow it, such as AT&T;, charge extra for the feature as of March 2012. Check with your mobile phone provider for more information.
Photo Credits
photo_camera

Creatas Images/Creatas/Getty Images