How to Use Google Earth Street View on an iPhone
by KR Knowlin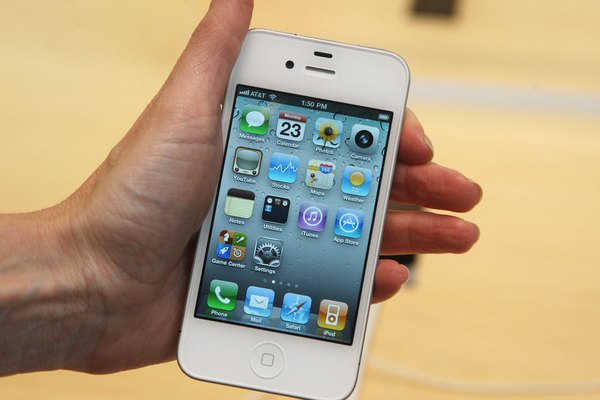 The Google Maps built-in iPhone application makes it possible to plan your trip, learn public transit scheduling information and find your current location. With the Maps app, you can even use the Street View feature, just like you would with Google Maps on your desktop computer. Use the Street View tool to get a more in-depth look at addresses and locations on your iPhone.
1
Tap the "Maps" icon on your Home screen. The program will load.
2
Tap the "Search" tab on the bottom toolbar.
3
Enter an address or business name in the search field at the top of the page.
4
Tap the "Search" button. The application will load the information you requested and render search results as dropped pins.
5
Tap a pin to select it. The physical address or business name and icon options will appear above the pin. Tap the orange "Street View" icon to launch the option. Tap the blue "Info" icon to go to the address's Info page.
6
Turn your iPhone so it is in landscape orientation. Place your finger on the touch screen and swipe to the left to pan the Street View right. Swipe right to pan back left. You can also use the touch screen to tilt up and down.
7
Tap a street guide arrow to move the street view in the direction the arrow is pointing.
8
Double-tap to zoom in once. Double-tap again to zoom out.
9
Tap the touch screen once to bring up the on-screen controls.
10
Tap the "Done" button on the on-screen controls toolbar to exit Street View.
References
Photo Credits
photo_camera

Daniel Barry/Getty Images News/Getty Images