How to Use Time Warner Cable Digital Phone Service in the Home
by Darrin Meyer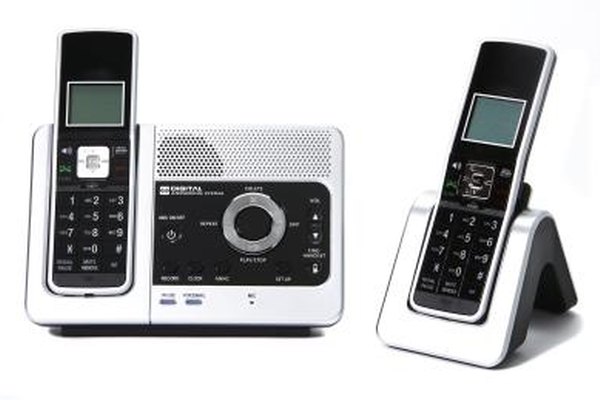 Along with their digital cable TV and DSL high-speed Internet service, Time Warner Cable also offers digital home telephone service. This service can be used to replace an existing landline phone service, and can create a savings for the customer when "bundling" the phone with cable TV and/or Internet. Time Warner's digital phone service works with the existing telephones and jacks in your household. Making and receiving calls works the same as with any traditional telephone provider, once installation is complete.
1
Contact your local Time Warner Cable office either in person, by telephone or by visiting the company's website, timewarnercable.com. Express your interest in their digital phone service and learn about the various calling plans and options available. Arrange a time for their technician to come to your residence and install the service.
2
Connect your telephone to the digital phone modem -- or phone/Internet modem -- once it is installed. The Time Warner technician will complete any wiring that needs to be done to activate or switch over the telephone lines in your household. Connect any related devices to the phone as well, such as an answering machine or Caller ID display, with the cords leading from the modem to the add-on device to the phone.
3
Connect any other telephones to the other phone jacks in your household, if applicable. These jacks will work with the digital service, once the phone lines have been switched over to Time Warner.
4
Dial the phone to make a call, just as you did with any previous phone service. When receiving a call, your TV screen will display caller ID information if you are watching TV and if you have digital cable along with the phone and/or Internet service. If this feature is not activated, or if you wish to disable it, press "A" on the Time Warner remote and select "Settings" and then "Caller ID." Press "Select" to turn "Caller ID" on or off. In the same menu, select "Received Calls" to see the numbers of up to the last ten calls received.
5
Pick up the phone and listen for a beeping dial tone indicating you have a voicemail message, if you choose to have this option (for an additional monthly fee). Dial "*98" on your phone to listen to any voicemail, or create a PIN number to gain access to your messages from a different phone. Record a greeting to accompany your mailbox from your home phone, if you have opted to subscribe to voicemail.
More Articles
Photo Credits
photo_camera

Thomas Northcut/Photodisc/Getty Images