How to Use a Camcorder with Ustream
by Hanna Lee Tidd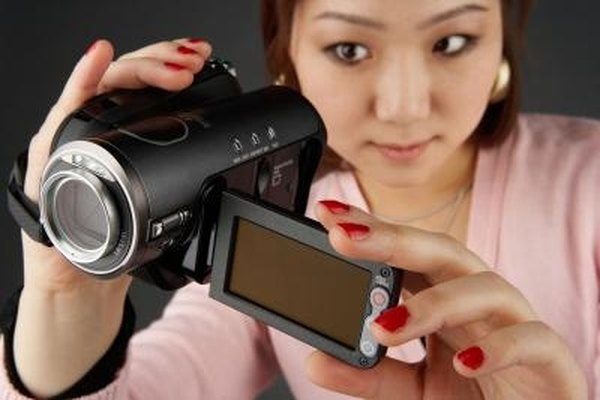 Ustream.tv is a website that consists of live video-streaming channels and networks. You can stream content online for free using a Ustream platform. Many camcorder devices support live streaming directly from the camera, but some machines are able to transfer content only from the camera's hard drive. High-definition camcorders offer better quality output than in-built Web cameras, but only cameras that have DVi Livewire capabilities are able to support live capturing. Setting up a live broadcast from a Ustream account is easy to do as long as the camera device supports live streaming.
Sign up for a Ustream account (see Resources). The registration process takes two minutes and requires a valid email address. Unlike other live-streaming services, Ustream is free.
Consult the manual for your camcorder device to find out if it supports live streaming. Another way to tell is to see if the camcorder has an input socket for a Firewire cable. Without this socket, you are unable to capture live video. Camcorders usually require a cable with a 4-pin connector, whereas computers usually need a 6-pin connector.
Connect the Firewire cable to the camcorder device, and connect the other end to the Firewire socket on your computer. Turn on your camcorder and change the setting to the relevant output setting, for example, PC Mode. This will vary depending on the make of your camera, so consult the manual if you don't know which setting to use for output.
Wait for your computer to recognise the device as a camera source. Allow the computer to download the relevant settings before you begin using the camcorder.
Choose the category of video that you want to stream. There are a wide variety of options from which to choose, from live events to entertainment to sports. Once you have chosen your category, click "Create Show."
Fill in the online form with the name of your show, and click "Create."
Wait for the system message from your computer that says "Ustream.tv is requesting access to your camera and microphone." Click "Allow."
Click "Start Broadcast" when you are ready to broadcast live to the public.
Tip
Click "Record" on Ustream if you wish to record highlights of your broadcast. Your camcorder will not record the live stream unless you manually press "Record."
Warning
Do not broadcast video that is inappropriate for a public audience. Failure to adhere to Ustream's terms and conditions may warrant a ban on your account.
More Articles