How to Upload Photos to an iPod From a SD Card
by Christina Shaffer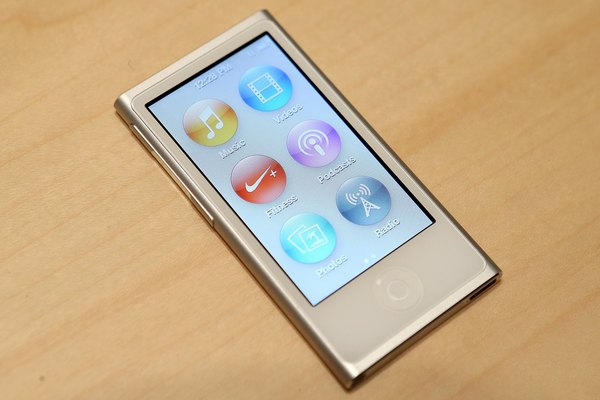 In addition to syncing your favorite albums, videos and podcasts to your iPod, you can transfer photos to the device and view them on the go. While you cannot upload photos directly from an SD card to an iPod, you can transfer the pictures from the memory card to the computer, and then use iTunes to sync them to the device. If your PC doesn't include a built-in SD card slot, use an external memory card reader to transfer the pictures to your computer.
Transfer from SD Card
1
Create a new folder for the pictures by right-clicking an empty space on desktop screen, highlighting the "New" option and selecting "Folder." Enter a name for the folder, such as iPod Photos, and then press "Enter."
2
Insert the SD card into the card reader slot on the PC. If the computer doesn't have a built-in slot, insert the SD card into an external card reader and then plug the USB end of the external card reader into an open port on the computer.
3
Launch File Explorer on the Desktop screen.
4
Click the name of your SD card in the File Explorer navigation pane. Depending on the make and model, the SD card may be listed as "Removable Disk."
5
Select the photos on the memory card, and then drag the highlighted files to the desktop folder you created. The pictures copy to your chosen folder automatically.
6
Eject the SD card from the computer.
Sync to iPod
1
Connect the iPod to the computer using the device's USB cable. Open iTunes if the program doesn't launch automatically.
2
Click the "iPod" button, and then click "Photos."
3
Check the box next to the "Sync Photos from" option. Click the "My Pictures" drop-down menu, and select "Choose Folder." Navigate through your folders and select the folder that contains the pictures you transferred from the SD card.
4
Click the "Apply" button. The photos sync to the iPod automatically.
Photo Credits
photo_camera

Justin Sullivan/Getty Images News/Getty Images