How to Upload MOV Files in YouTube
by J.M. Chanel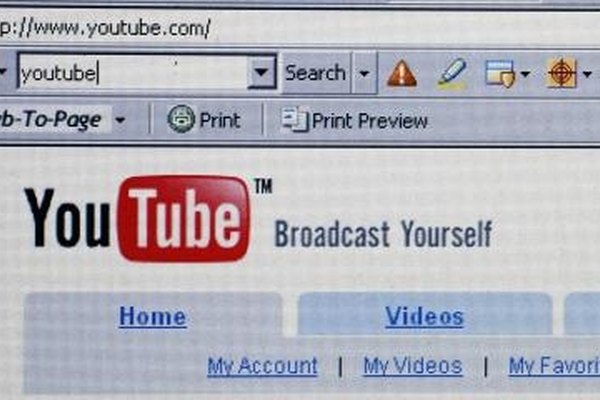 YouTube offers an easy and efficient way to share video files over the Internet. All you have to do is upload a video file to YouTube's server and it will then be converted to a streaming video in Adobe's Flash format. There are several different video formats supported by YouTube, including the popular Quicktime MOV file. The process of uploading a Quicktime MOV to YouTube is just as simple as uploading any other video file type.
Visit youtube.com and log in to your account. If you do not have an account, click the "Create Account" link in the top corner of the main page to create one. You will not be able to upload videos to YouTube without an account.
Click the "Upload" link to the left of the search box at the top of the YouTube home page.
Click the yellow "Upload Video" button. A file browser window will appear.
Find the MOV file you want to upload to YouTube and select it with your mouse pointer.
Click the "Open" button and the file will begin uploading. You will see a preview of frames as they begin to process, as well as text boxes for any video information you wish to enter.
Edit any video information (title, description, tags, etc.) while the video is uploading and press the "Save Changes" button. If you need to make any corrections to the information, you can always edit it later.
Wait for your video to finish uploading and processing. Sometimes it may take several hours to finally process and go live.
Watch your YouTube video once it has finished and verify that it has encoded correctly. Note that the quality will be much lower if the video has not finished processing and HD options may not be available.
Tip
check

If you are encoding the MOV file yourself, try using the H.264 video compression format for the highest quality results when uploading to YouTube.
References
More Articles
Photo Credits
photo_camera

Jeff J Mitchell/Getty Images News/Getty Images