How to Upgrade to Microsoft Powerpoint 2007 From 2003
by Jeremy Cato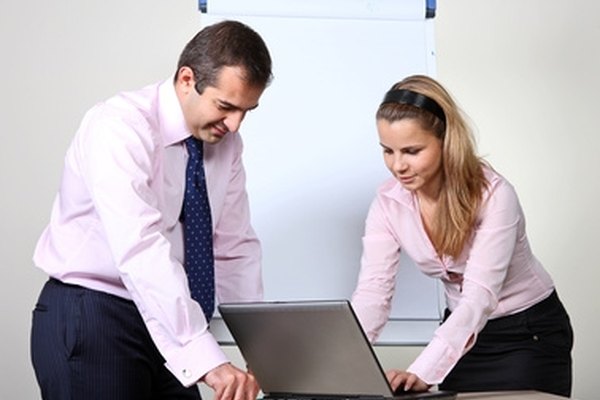 Microsoft PowerPoint is a program that has almost become a requirement for school projects and business presentations. The software is constantly being updated with new versions of PowerPoint coming out every couple of years. If you are currently using Microsoft PowerPoint 2003, you may want to upgrade. Upgrading to a newer version is easy.
Upgrading with a Disk
1
Remove the installation disk from the service pack and insert it into the CD drive of the computer. In order to operate properly, your computer must have Windows XP or later and at least 512 MB of free space on your hard drive. Microsoft Office includes Word, PowerPoint, Excel, Outlook and other programs. These programs cannot be purchased or downloaded individually.
2
Type in the product key for the software once the window appears. This key will be found on the front of the package that the CD came in.
3
Accept the terms and conditions and begin the download. The equipment will begin to install on your computer. You will also have to press "OK" or "Yes" at a few other points in the installation and possibly type in some requested personal information to register the product. The time for the installation will vary according to the speed of your processor.
Upgrading Through the Internet
1
Open your Internet browser and go to the downloads page at Microsoft.com. Here you will find the Microsoft Office versions that are available for download directly from the Internet.
2
Choose your desired service pack which will contain the version of PowerPoint you want and begin the download by pressing "Download."
3
Copy the product key that is given to you. You will need this for the download. Also, be prepared to accept the terms and conditions and fill in any personal information that is requested to register the product.
References
Photo Credits
photo_camera business colleagues preparing for business meeting image by Vladimir Melnik from Fotolia.com