How to Update Infiniti Navigation
by Melissa King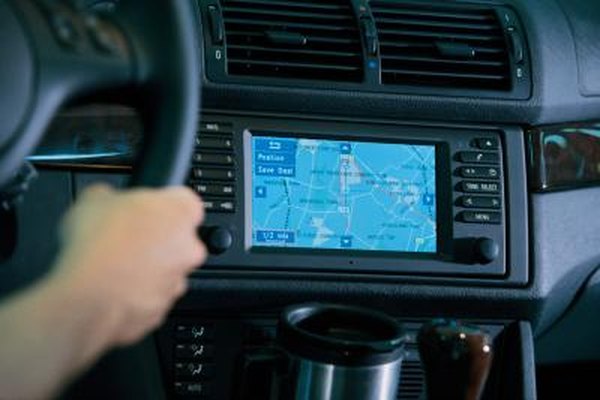 Many models of Infiniti vehicles can be equipped with a NAVTEQ navigation system that provides turn-by-turn directions to almost any North American destination. Infiniti navigation systems also offer a points-of-interest database to assist drivers in locating stores, hotels and restaurants. Infiniti releases yearly map updates for its navigation systems that add newly built roads and points of interest. Map updates for Infiniti vehicles can be purchased at the NAVTEQ online shop, then installed on the navigation device.
1
Go to Navigation.com, then click "Buy Now" in the box labeled "Infiniti Buyers."
2
Choose your vehicle's year and model using the menus on the left side of the page. All available map updates for your navigation system are displayed.
3
Select the map update for your region and click "Add to Cart," then "Check Out." Complete the payment process. The map update is shipped to you on DVD.
4
Remove the original DVD from your Infiniti navigation system. Insert the new DVD, and start the vehicle. The updated maps are now installed and ready to use.
References
More Articles