How to Update My Graphics Card Driver
by Dustin Thornton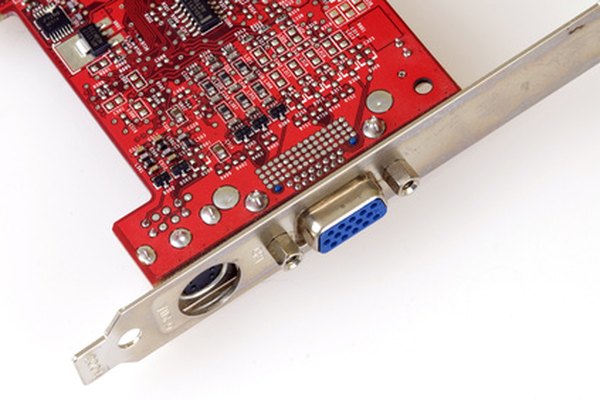 You can solve many common computer errors by simply updating your graphics card drivers. Drivers are software programs that help your computer recognize and use attached hardware devices. Any time you install new programs or change and add hardware to your computer, you should ensure that your drivers are current to prevent computer errors.
1
Right-click on your desktop and select "Personalize." Choose "Display Settings" and click on "Advanced Settings." Click on the "Adapter" tab. Look under the "Adapter Type" field and locate the manufacturer and model of your graphics card. Note that it will look similar to "Nvidia GeForce 9600 GT," where Nvidia is the manufacturer and GeForce 9600 GT is the model. You will need this information to update the graphics card driver.
2
Open your Web browser and navigate to the manufacturer's website. For Nvidia graphics cards, specify the product type, product series, product, operating system and language for the drivers you are searching for and click on "Search." For ATI graphics cards, specify the type of system you are running, product family, product and operating system from the drop-down menus and click on "Display Results." For Intel graphics cards, choose "Graphics" from the product family, select the product line and click on the exact model of graphics card you are using.
3
Search through the listings and find the most recent driver that is compatible with your graphics card. Click "Download" and save the driver installation file to your desktop.
4
Open up the Windows control panel again and select "System Maintenance." Click on "Device Manager." Search through the installed devices for "Display Adapters." Expand the entry by double-clicking on it and find the listing for your graphics card beneath it. Uninstall the old driver by right-clicking the entry and choosing "Uninstall." Reboot your computer. Note that you might get a Windows message telling you that you are missing device drivers when the system boots up. The screen resolution may also be very low and missing colors. Ignore this for now.
5
Install the new driver by double-clicking the driver installation file you saved to your desktop. Follow the prompts as the driver wizard unpacks and installs the new driver to your device. Reboot the computer, if prompted.
Photo Credits
photo_camera Technology - Graphics Card image by Rob Hill from Fotolia.com