How to Update a BD-HP20
by Jason Artman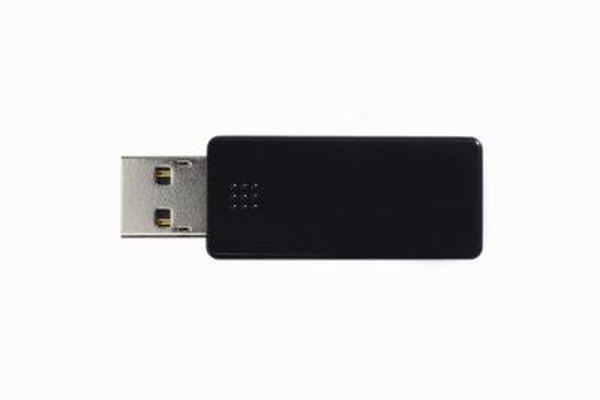 The BD-HP20 is a Blu-ray disc player manufactured by Sharp. If you own this Blu-ray disc player, you may have noticed that the player exhibits problems with certain movie titles including "WALL-E," "Sleeping Beauty" and "The Full Monty." Sharp has resolved these issues with a firmware update. The firmware update can be downloaded from the Internet and transferred to the BD-HP20 using a USB flash drive, and once the procedure has been performed, the issue is permanently resolved.
1
Click the "Resource" link to download the Sharp BD-HP20 firmware update to your computer. Save the file to the desktop.
2
Right-click the file "DVD_SOFT_HP20U_HU9071500.ZIP" on the desktop and select "Extract" to unzip the contents of the archive. Inside the archive is the file "HP20U118.RVP."
3
Insert the USB flash drive into your computer. Click the Start button, and then click "Computer."
4
Double-click the icon for your USB flash drive. Move the file "HP20U118.RVP" to the flash drive and then click the "Back" button at the top of the Windows Explorer window.
5
Right-click the icon for the USB flash drive, and select "Eject." Remove the drive from your computer when the Notification Area displays a message informing you that it is safe to do so.
6
Locate the USB port labeled "SERVICE" on the back of the Sharp BD-HP20 and insert the USB flash drive.
7
Turn your television and Blu-ray player on.
8
Push the "Setup" button on the Sharp BD-HP20 remote control. Using the arrow buttons and on-screen display, highlight "Settings" and then push the "Enter" button.
9
Highlight "Software Update," and then push the "Enter" button.
10
Enter the 4-digit password that you selected when setting up the BD-HP20 and push the "Enter" button.
11
Push the "Enter" button to have the BD-HP20 scan the USB flash drive for the firmware update.
12
Highlight "Yes" and push the "Enter" button to perform the firmware update. While the update is in progress, do not turn the BD-HP20 off or remove the USB flash drive. The BD-HP20 automatically restarts when the firmware update is complete. You may then remove the flash drive and resume using the Blu-ray player.
References
Photo Credits
photo_camera

Ryan McVay/Photodisc/Getty Images