How to Free Up Space on the Recovery Drive
by Amber Viescas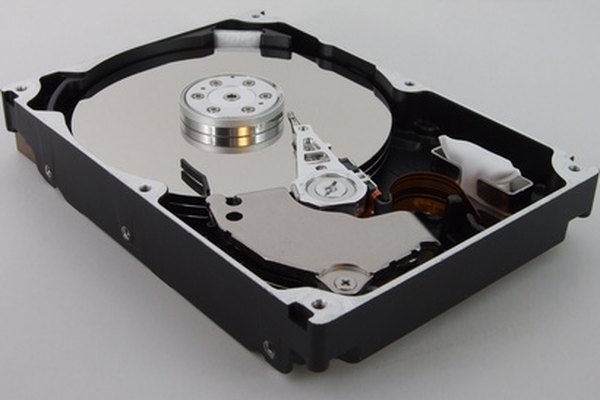 Backup drives and partitions are vital for maintaining necessary data in case of major crashes. However, due to registry errors, they can become cluttered with useless information. They can also fill up after a crash if you have to change the main boot drive or save files to them. Programs that come preinstalled on your Windows machine can help you free up space on your hard drive, but try these options first.
Removing files from the Recovery Drive
Clear off used files. No personal data should be stored on the recovery drive. To do this, go to the Start Menu and select "Computer." Double-click on the recovery drive.
To delete files, right-click on them and click "Delete." However, only delete files that you personally loaded onto the recovery drive, as most of the files that you'll find there are needed for recovery operations. If there are no personal files on the drive, go to Step 3.
Defragment the disk. Open the start menu and then go to "Accessories," "System Tools" and "Disk Defragmenter." Click "Defragment now."
Check to see if you have freed up enough space for Windows. If not, see the next section.
Preventing Windows from using the Partition Drive for Virtual Paging (Vista Only)
Open the Start menu and then click on the Control Panel. Select "System and Maintenance" and then the "System" header. Click "Advanced System Settings" in the left panel.
In the window that pops up, click on the Advanced tab and then click the button in the Performance box marked "Settings." Go to the Advanced tab of the new window and click "Change" in the Virtual Memory box.
Select the recovery drive (uncheck the "automatically manage" box if needed) and select "no paging file." Click "Set" and "OK." Reboot your computer. This will ensure that Windows does not use your recovery drive for virtual memory.
Final Resort
Remove programs that could be installed on the recovery drive. Go into the Control Panel and select "Uninstall a Program" under the "Programs" heading.
Review the programs on the recovery drive and remove any user-installed programs.
Repartition your recovery drive. Third-party programs such as Partition Magic can force Windows to allocate more space to the recovery drive. In most cases, however, this should not be necessary.
Tip
check

In general, you should leave the recovery drive alone -- don't store anything on it or install programs on it. However, sometimes a program will try to save something to the recovery drive because of a registry error.
Warnings
close

Third-party partition modifiers give the user a lot of control over the contents of partitions, but be careful when using one: You may accidentally ruin your drive's bootability or even lose data.

close

Do not remove the paging file on the C drive; doing so will impair your computer's performance.
References
More Articles
Photo Credits
photo_camera hard drive interior image by Curtis Sorrentino from Fotolia.com