How to Unlock Your Samsung Infuse When You Forgot the Pattern
by Melissa King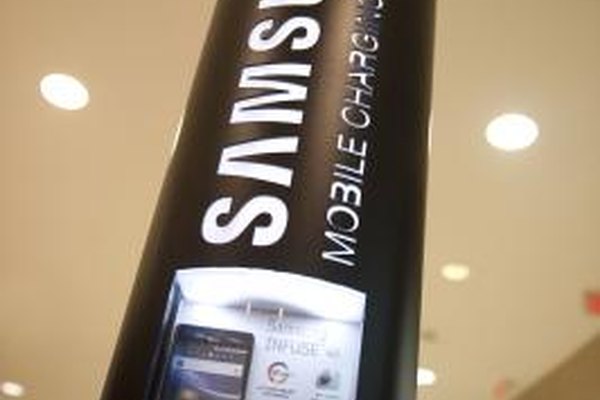 On your Samsung Infuse, a lock pattern provides extra security when used with a password or PIN. A complicated lock pattern works very well at keeping unwanted users away from the phone, but it's also harder for you to remember. If you forgot your pattern, use your Google Account information to unlock the Infuse. If you didn't set up a Google Account on your Infuse, reset the phone to bypass the lock screen.
Reset Lock Pattern
1
Power on the Infuse and enter any incorrect lock pattern. The message "Sorry, try again" displays.
2
Tap "OK" at the prompt, and then enter the incorrect pattern four more times.
3
Tap the "Forgot Pattern?" button. Enter your Google Account information, and then tap "Sign In."
4
Enter your new lock pattern, and then touch "Continue." Alternatively, tap "Cancel" to enter a new pattern later.
Factory Reset
1
Power off your Samsung Infuse. If it does not turn off, take out the battery and reinsert it.
2
Press and hold "Power," "Volume Down" and "Volume Up" together.
3
Let go of all the buttons when the Android logo appears.
4
Press "Volume Down" to highlight "Delete All User Data," and then press "Power" to select the option.
5
Press "Volume Down" to select "Reboot System Now," and then press "Power" to reset the Infuse to its default state.
Tip
Once you've unlocked your phone, you can also reset the Infuse by going to "Settings," "Privacy," and then "Factory Data Reset." You need to enter your lock pattern or password to reset the device this way.
Warning
Resetting the Infuse erases everything on the device, so back up any data you wish to keep before performing the reset.
More Articles