How to Uninstall & Reinstall IE
by Nina Rotz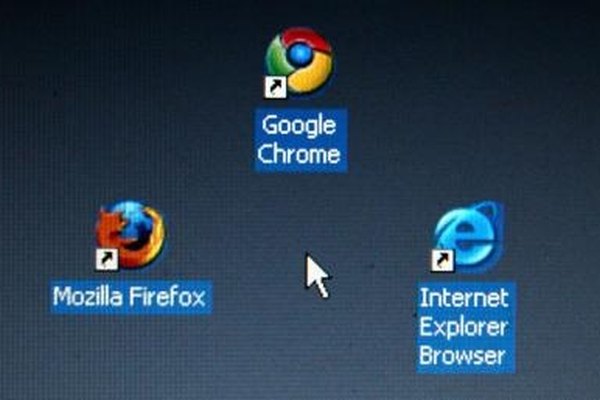 Reinstalling Internet Explorer is a good idea if your web browser has been severely corrupted by spyware or adware. Reinstalling files will provide a new version of Internet Explorer with all the default settings. Before a fresh install can be done, the current version of Internet Explorer has to be removed. The files are available for download from Microsoft.com, and you should have a copy downloaded before attempting to uninstall current Internet Explorer program files.
Download Internet Explorer Setup File
1
Go to www.Microsoft.com.
2
Select "Products" from the menu and click on "Internet Explorer." Find the link under "Most Popular" list of products.
3
Click on "Download Internet Explorer" button. Follow onscreen instructions to download the setup file.
4
Select "Desktop" and your "Download Location," this will make it easy to find the file later for installation purposes.
5
Allow the file to fully download to your "Desktop"; this may take several hours. Do not uninstall existing file until a new setup file download has completed.
Uninstall Existing Internet Explorer
1
Click on "Start" on your computer's task bar (bottom part of the screen). Click on "Control Panel."
2
Double click on "Add/Remove Programs" (in Windows XP) or "Programs and Features" (in Windows Vista).
3
Select "Internet Explorer" from the list of installed programs.
4
Click on "Uninstall" button located at the top of the "Programs" list screen.
5
Confirm you wish to uninstall Internet Explorer. Allow files to uninstall and restart the computer.
Install New Internet Explorer
1
Go to your desktop and located the newly downloaded Internet Explorer file.
2
Unzip setup files if necessary using www.winzip.com
3
Double click on the "Setup.exe" icon.
4
Follow the onscreen instructions to install a new version of Internet Explorer.
5
Restart the computer if prompted. Double-click on "Internet Explorer" icon to confirm the new installation has worked.
Warning
close

Do not uninstall Internet Explorer without first downloading setup files. If you do not have a web browser, you cannot open Internet webpages. This will make it impossible to download new setup files.
Photo Credits
photo_camera

Alexander Hassenstein/Getty Images News/Getty Images