How to Uninstall a Pop-Up Blocker
by Cooper Temple

Pop-up blockers are programs designed to stop annoying pop-up windows that launch automatically on websites. These programs can be stand alone, but they are typically included in toolbars. While most pop-up blockers can be disabled, or adjusted to allow pop-ups on specific sites, there may be a need to eliminate the program altogether.
How to Turn Off Pop-Up Blocker
How to Uninstall Pop-Up Blocker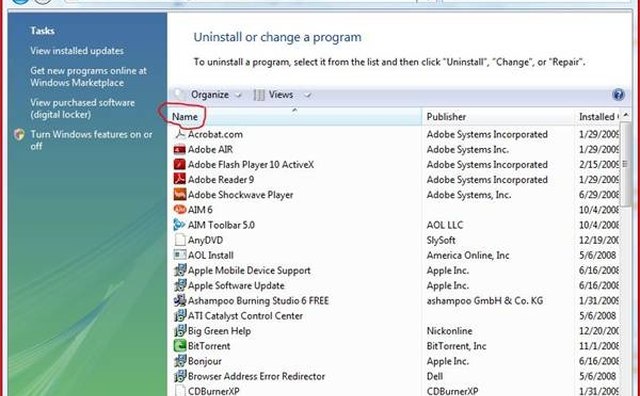 Click once on the "Name" column header to sort the programs alphabetically. This will make the toolbar or pop-up blocker program easier to find.
Click once on the program that contains the pop-up blocker you want to delete. In this example, the Google Toolbar will be uninstalled.
Click once on the "Continue" button on the permission window that is generated. If you do not have administrative rights on your computer, then you might need a user with such rights to enter their password to continue with the process.
Restart your computer to make certain the program is uninstalled.
More Articles