How to Unblock Your Microsoft Account
by Melly Parker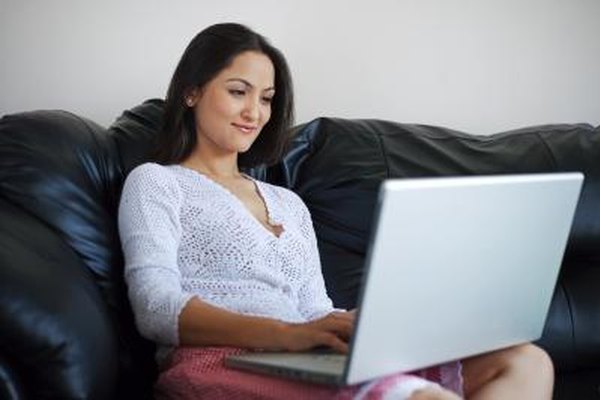 A blocked Microsoft account doesn't only prevent you from checking your email; it also prevents access to any Microsoft service, including SkyDrive, Xbox and Skype. Your account may have been blocked because someone attempted to sign in without the correct password, a sign-in attempt was made from a strange location, or because of problems with your use of a Microsoft product. No matter the cause, verifying your account and creating a new password can put you back in touch with your Microsoft account.
Verifying Your Account
Blocked account owners receive alerts when they sign in to a Microsoft program, such as Xbox, Outlook or SkyDrive. You are prompted to verify your account from that screen. Verifying the account unblocks it and restores your access to all Microsoft products. To verify the account, select whether Microsoft should send a code to your mobile phone or your alternate email address. When the code arrives, enter it in the blank on the Web page and then click "Send Code" to prove your identity.
Resetting and Creating a Strong Password
When the code is accepted, you'll be prompted to reset your password. First, enter your old password. Next, enter the new password twice to confirm that you've typed in the correct one and click "Save." Microsoft recommends using passwords that are at least eight characters long and that contain at least three different types of characters: numbers, symbols, uppercase letters and lowercase letters.
Contact Support
If your account doesn't have an alternate email address or mobile number associated with it, the only way to access your Microsoft account again is to contact support and have a representative work with you to reopen it. Open a support request at the "Get Support" page (link in Resources). Enter your problem, the address of the blocked Microsoft account, an email address where support can contact you and an explanation that your account was blocked and you can't access it with an alternate form of contact. Enter the CAPTCHA code and click "Submit" to send the support form.
Preventing Future Problems
After a Microsoft representative makes contact and unblocks your account, add a phone number or alternate email address to your account so you can gain access more quickly if it's blocked again in the future. Add the information by opening "Account Settings" in your Outlook.com inbox and then clicking "Security Info." You have the options to add a mobile number, an alternate email address and a security question.
Photo Credits
photo_camera

Visage/Stockbyte/Getty Images