Types of Smartphone Apps
by Serm Murmson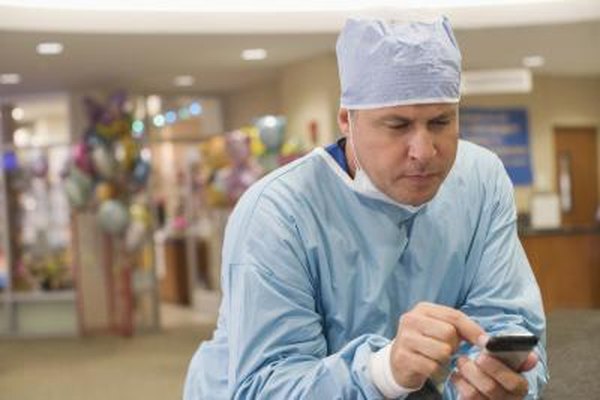 You can use applications to expand your smartphone use beyond messages and calls. It may be difficult to know where to start with app downloads; apps are limited only by the hardware of the phone and the imagination of the programmer. To simplify the app selection process, you can group apps into types related to their functions.
Phone Utilities
Many smartphone apps enhance the navigation, display and capabilities of the smartphone itself. For example, on both Android and iOS smartphones, you can download a third-party file manager app in order to manipulate the files on your device. Other apps allow you to make the most of your smartphone's built-in networking power. For example, smartphones feature native Internet browser apps. Additionally, most of the popular social networking services have corresponding standalone apps. You can also download a File Transfer Protocol client app in order to transfer files between your phone and remote servers.
Interacting With the World
Smartphones feature a number of apps that enable you to keep track of your real-world events and document your life. Both iOS and Android phones come with a calendar app and an app for utilizing the device camera. These phones also come with map and GPS apps for navigational purposes. Some apps are integrated with other apps, allowing you to switch fluidly between functions. For example, you can open the mail or messaging app from within your camera app in order to send a picture.
News and Update Services
Thanks to their connectivity, smartphone apps can receive immediate information about local and global events. Hence, many smartphone apps bring you news, stock and weather updates. While both Android and iOS have native apps for most of these services, you can download other third-party RSS readers in order to synthesize your favorite news feeds.
Games and Entertainment
Games are an extremely popular type of smartphone app. There are hundreds of thousands of different games you can install on either Android or iOS devices. These games range from simple text and image-based games to fully animated 3D action games. Like other third-party apps, some games are free while others must be purchased.
Media Management
Smartphones can store your favorite music, books, photos and video clips. Both Android and iOS have built-in apps to play music, view photos and open documents. However, you can fine-tune how your device handles this media with third-party apps. Additionally, many smartphone apps can interface with cloud-based or streaming media services, allowing you to access media without downloading it to your phone.
Photo Credits
photo_camera

Jupiterimages/Creatas/Getty Images