Types of HDMI Connectors
by Daniel Westlake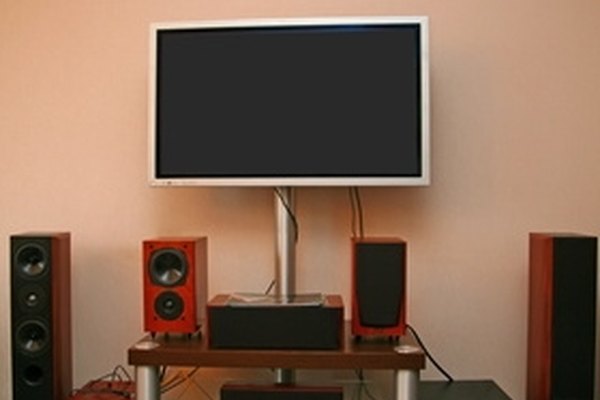 HDMI cables provide high-definition video and audio content from a component to a television or amplifier. Due to the many uses of HDMI cables and electronics, various connections for these cables are available. It is important to know what these types of HDMI connectors are so you can get the proper one for your electronics.
Type A
Type A HDMI cables have 19 pins inside the connector and are electronically compatible with a single-link DVI-D. This is the basic type of HDMI cable, as it is also compatible with any SDTY, EDTV, or HDTV forms. It's not as powerful as other HDMI cable connectors but is suitable for setting up a home entertainment system. The plug dimensions of this cable are 13.9 millimeters by 4.45 millimeters.
Type B
Type B cables are a bit larger then Type A cables and have 29 pins in their connections. With more size, there is a greater ability to carry and transmit more bandwidth than Type A cables, as their dimensions are 21.2 millimeters by 4.45 millimeters. These are generally required for very high-end high-definition displays, like those that have 3,840-by-2,400-pixel resolution. As of 2010, no products on the consumer market use these types of HDMI cables.
Type C
Type C HDMI cables are considered mini-connectors for portable electronic devices, due to their small size at 10.42 millimeters by 2.42 millimeters. They have 19 pins, like a Type A connector, but the pins are laid out differently and each serves a different purpose. These cables are used with digital cameras, portable TVs and DVD players.
Type D
The Type D HDMI cable is a mini-HDMI cable as well. This cable also has 19 pins configured to the connector. The connector size is much smaller, however, and looks more like a micro-USB connector. The size of this HDMI cable connector is 2.8 millimeters by 6.4 millimeters.
More Articles
Photo Credits
photo_camera home sinema system image by Pavel Losevsky from Fotolia.com