How to Twitter
by Nathan E. Baker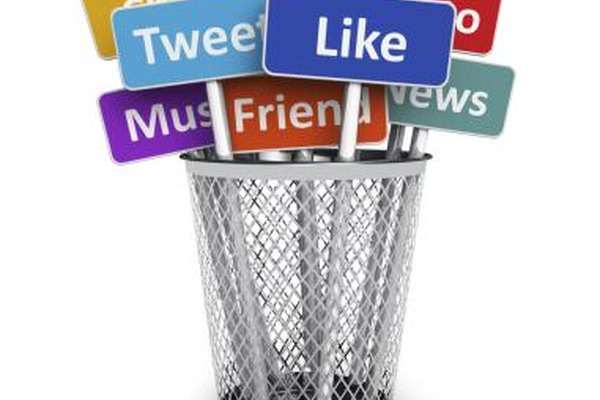 To start using Twitter (or to start "tweeting"), you need to sign up at Twitter and open a Twitter account. You will need an active email account to complete the sign up process.
Open a Twitter Account
Go to Twitter.com. Look for the box that displays the message "New to Twitter? Sign up." Enter a name, your email address and a password, then click the "Sign up for Twitter" button to launch the signup screen. If your name and email are not unique to the service, Twitter prompts you to change them. Enter a "handle," or username -- you can change it later if you don't like it. Click the "Signup" button to start the Twitter tour.
The Twitter Tour
The Twitter tour displays a number of screens to help familiarize you with Twitter. You don't have to take the tour, and you can skip most steps. To exit the tour, use the "Back" button on your browser, or close your browser window and return to Twitter in a new browser window.
How to Tweet
The Twitter user screen shows your symbol, or avatar, in the upper right hand corner next to the "Tweet" button. Click "Tweet" and enter your message. Tweets can be up to 140 characters long. Use whatever technique you like to pack information into the 140 character limit. Using "4" for the word "for" is common, for example, as are truncated words. An example of a sentence using truncated words would be "shldnt hav gon 2 th theater w/marlo Lst nite."
Reply, Retweet and Favorite
Tweets appear in the center of the screen. Each tweet in the "stream," or "feed," appears in its own window. Use the icons under the tweet window to reply to a tweet (the bent arrow icon), or retweet someone else's message (the two-arrows icon). If you like a tweet, click the star icon to "favorite" the tweet. The three-dot icon (or three asterisks) opens a navigation menu that gives you more options, including blocking or reporting the user. Blocking the user prevents communication between you and the blocked user, so you won't see any of their tweets. Report users who are abusive, post illegal activities, or perform other serious acts of misbehavior.
Profiles, Following, Interacting
If you click your avatar, a navigation menu appears, offering you links to account information, your Twitter profile and more. If you click another user's name or avatar, a short version of his profile displays along with a "follow" button, a "gear" icon and a handful of his latest tweets. Click the user's avatar again to go to his full Twitter profile page. Use the Follow button to follow the user, which means you'll see all of his tweets. Following other users is similar to "Friending" users on Facebook. If you follow a user, the button changes to "Unfollow," giving you the option to stop following. The "gear" icon opens a menu with other functions that include sending a tweet directly to the user, reporting, blocking and more.
Advanced Messaging
Tweets are, by default, public and can be viewed by anyone. There are three ways to send a message to a specific Twitter user. You can click "Tweet to @username" in the "gear" icon menu, click the "Tweet to username" button on the user's full profile page, or "mention" (type) the user's name preceded with the "@" symbol on the first line of a tweet. To send a tweet to user ottersphinx, for example, type "@ottersphinx" in the tweet window, followed by your message. User ottersphinx will get your tweet and a notification will appear on his Twitter screen. The message will be visible to other Twitter users. To send a private message, or a direct message, use the envelope icon next to the word "Messages" at the top of your screen to see a list of direct messages. Address your message with the "@" symbol, just like a regular message. Direct messages appear in the Direct Messages screen only, which is private for each user.
Be a Good Social Media Citizen
Most people join Twitter to make social connections, and on Twitter this means getting followers. Be polite. Post interesting, fresh and upbeat material. Post things you care about, and when other users reply to your tweets, engage them in conversation. Follow others.
Photo Credits
photo_camera

scanrail/iStock/Getty Images