How to Turn on Sirius Satellite Radio
by Michael Ryan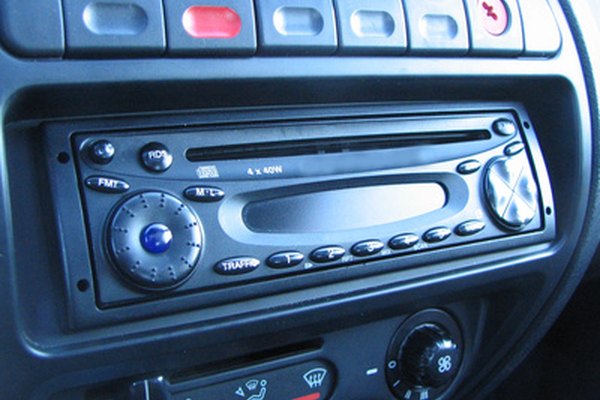 Turning on Sirius Satellite Radio gives you access to over 120 channels on your Sirius Satellite Radio receiver. Whether your radio is installed in your car or home, or you simply want access to Sirius Internet Radio to stream your favorite channels wherever you travel, a Sirius account can be configured to your needs using a computer or by calling Sirius customer service. Upon activating service, you can change your account settings and add new services to your account using the web-based Sirius account management tools.
Load the Sirius Satellite Radio activation page, located at sirius.com/install. Alternatively, you can call the Sirius customer service hotline at (888) 539-7474.
Power on your satellite radio and tune it to channel 184.
Click the "Activate Now" button on the Sirius activation website. Be certain to take note of your Sirius receiver's Electronic Serial Number (ESN) before starting the activation process.
Click the "Get Started" link under the Create a New Account heading.
Enter the ESN in the appropriate field, and type the promo code for your account, if you have one. Select where you are activating the radio, and type the security code shown in the verification image. Click "Next" after providing this information.
Create a username and password for your Sirius account on the Account Login page. Click "Next."
Provide the contact information, including address and phone number, for the account holder, and click the "Next" button after providing this information.
Enter your gift card number if you are paying for the full subscription or a portion of it using a Sirius gift card. Click "Next" after providing the gift card number, if applicable.
Select the Sirius radio package you want to turn on. Sirius offers a range of packages, including Sirius Everything, which includes all Sirius channels, Sirius with the Best of XM, which adds popular XM channels to your receiver, and even special interest packages where you can choose up to 50 channels to include with your subscription. Click "Next" after selecting a package.
Provide billing information, including a credit card number, to configure automatically recurring payments. Click "Next."
Review your new account details and click the "Activate" button to turn on Sirius Satellite Radio. Ensure that your radio is tuned to channel 184.
More Articles