How to Turn on My HP Web Camera
by Steve Gregory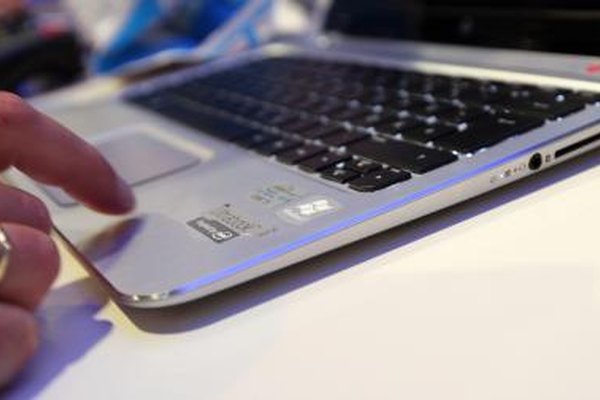 Your HP computer's Web camera does not automatically turn on when you boot up your machine or constantly run in the background. You need to launch an applicable software program that uses a webcam to turn the device on. Typically, launching the program will automatically turn on the webcam. If your computer is missing the webcam program that was provided by HP, use the HP Recovery Manager tool to reinstall it. Additionally, the webcam must be enabled on Windows through the Device Manager utility or it will not function.
Enable the Webcam
1
Move your cursor to the lower left corner of your computer's screen.
2
Right-click when the Start Screen's thumbnail appears and choose "Device Manager" from the list of options.
3
Double-click "Imaging Devices" and right-click on the HP webcam's name.
4
Select "Enable" from the pop-up box to activate the webcam.
Reinstall the Webcam Software
1
Move your cursor to the bottom right corner of your computer's screen and select the "Search" charm.
2
Enter "Recovery" in to the Search box and select "Recovery Manager" from the list of results to launch the HP Recovery Manager tool.
3
Choose "Drivers and Applications Reinstall" from the I Need Immediate Help column.
4
Click the check box for the appropriate webcam program -- for example, select the TouchSmart Webcam or the Cyberlink YouCam program.
5
Click the "Install" button to install the program.
Tip
You can also use your HP webcam with third-party programs that support webcams such as Skype and Yahoo Messenger.
Warnings
If you upgraded the operating system on your HP computer to Windows 8, you will not be able to use the HP Recovery Manager tool to reinstall the webcam software; however, you can still install the software by downloading it from the HP website.

Information in this article applies to an HP computer with a built-in webcam running Windows 8. Instructions may vary slightly or significantly with other versions or products.
More Articles