Troubleshooting: Problems With Gmail Account Access
by David Nield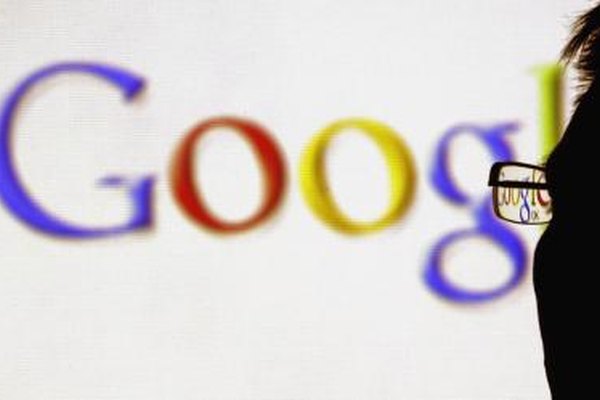 Google's Gmail service is a Web-based email system for sending, receiving and managing messages from multiple accounts. A free Google Account is required to use it, and you can purchase extra storage space for a fee if you need it. If you are experiencing problems logging into your Gmail account you can follow a few basic troubleshooting steps to try to regain access.
Gmail Service Problems
On rare occasions, the Gmail service suffers an outage due to a technical problem. To check the status of Gmail and Google's other services, visit google.com/appstatus. Further information is often available from the official Gmail blog at gmailblog.blogspot.com and the official @gmail Twitter feed. Updates should appear here explaining the current problem and notifying users when normal service is resumed.
Login Details Not Working
Double-check the information you have entered, remembering that passwords are case-sensitive. When inputting your username, enter everything before the "@gmail.com" in your email address, including any dots you used when the account was set up, and excluding any spaces or @ signs. Usernames should be at least six characters long and cannot contain any spaces, hyphens or underscores. If the problem persists, clear your browser's cache and history to remove any stored cookies or settings before trying again.
Forgotten or Incorrect Password
If your problem relates to a forgotten or incorrect password, you can recover it by following the steps at the password recovery page. A link to the page appears after a failed login attempt. Confirm your username, and Google sends a password recovery link to your specified secondary email address. If you don't have a secondary email address set up, the same link can be accessed by answering the secret question associated with your account. If you are unable to answer the question, contact Google directly. More detailed step-by-step instructions are available in the Gmail Help Center.
Other Account Access Issues
The Gmail Help Center provides a step-by-step troubleshooting wizard you can use to tackle the problems listed above, as well as other related issues. If you are seeing garbled text or a blank white page when you log in, or a valid password is not being accepted, or a specific error message is displayed on screen, consult the Gmail Help Center for further assistance. The more information you provide about the problem you are experiencing, the quicker you will be able to find the solution. If you are unable to fix the problem, the troubleshooting wizard leads you to a page for contacting Google's support team.
References
Photo Credits
photo_camera

Jeff J Mitchell/Getty Images News/Getty Images