Troubleshooting a Blank Screen on a Kindle
by Tamara Runzel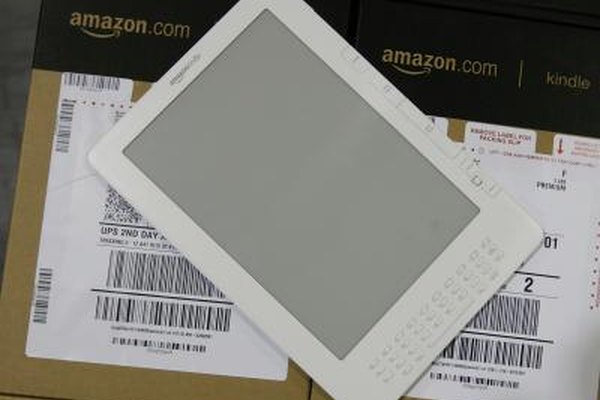 You may be downloading a book you have wanted to read, or be in the middle of reading a great book on your Kindle, when your screen goes blank. This problem is fixable with the proper troubleshooting steps. In most cases, a hard reset will restore the Kindle to working order and solve the blank screen issue.
1
Unplug your Kindle from the electrical outlet or the computer, if it is plugged into one.
2
Slide and release the Power button on the bottom of your Kindle. The light around the Power button shows green for two seconds. This puts the Kindle to sleep.
3
Slide the Power button again and hold it over for five seconds. The light around the button blinks three times. Release the Power button.
4
Slide and release the Power button to turn your Kindle on.
5
Slide the Power button over and hold it for 15 seconds to perform a hard reset, if your Kindle still doesn't work.
6
Plug the Kindle in and make sure it is fully charged, then try to restart the device by sliding and releasing the Power key.
7
Verify that you have the latest software version on your Kindle. Tap "Home" then "Menu." Go to "Settings" with your arrow keys and press the Center key to select "Settings." It shows the software version your Kindle uses at the bottom of the page.
8
Download the latest software from Amazon's Kindle software updates page if you do not have the latest version.
9
Call Kindle Customer Support if your screen is still blank.
References
More Articles