How to Troubleshoot the HP Solution Center
by Matthew Burley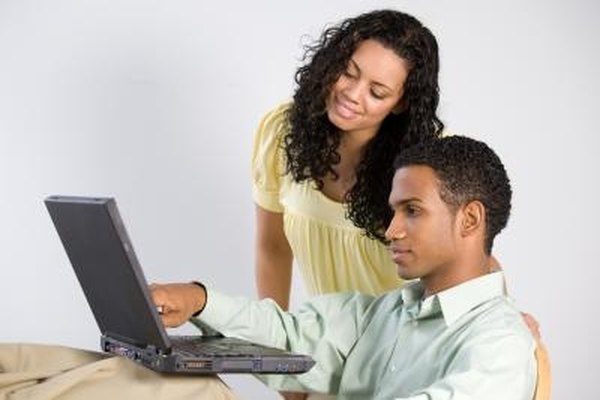 The HP Solution Center is an application that is included on many installation discs for multifunction Hewlett Packard devices. It provides a location to manage your printer's settings, as well as communicate with the printer for scanning and faxing purposes. Issues with HP Solution Center can arise if a printer is uninstalled or the printer's settings are modified. Additionally, HP Solution Center is reliant upon Adobe Flash Player and may not function properly if that program is uninstalled.
Troubleshooting HP Solution Center when Nothing is Visible
Click the red "X" in the top right corner of the HP Solution Center window to close the program.
Locate the HP Digital Imaging Monitor icon in the lower right corner of the desktop. It is indicated by an icon with a white checkmark inside a green circle. It also says "HP Digital Imaging Monitor" when you hover over it. Right click the icon and choose the "Close" option.
Navigate to the Adobe Flash Player download site. See the Resources section.
Click the yellow "Download Now" button and save the file to your computer.
Double-click the downloaded file and follow the prompts to complete the installation. If prompted to do so, restart your computer, saving any opened work first.
HP Solution Center Opens Correctly, But Printer is Not Displayed
Check the back of your printer and verify that the small end of the USB cable is inserted into the correct port. Check the other end of the cable and verify that the USB cable is plugged into a USB port on the computer.
Press the power button on the printer to turn it on. If the printer is powered on and is still not visible in the HP Solution Center, then the computer is not recognizing it.
Click the "Start" or Windows button in the lower left corner of your screen and click "Control Panel."
Double-click the "Printers and Faxes," "Devices and Printers" or "Printers" icon.
Right click on your HP printer and choose the "Remove device" option. Click "Yes" to confirm that you wish to remove the printer. Note that this will not remove the HP Solution Center or delete the driver from your computer. You just need to refresh the connection between your printer and computer.
Unplug the USB cable from the back of your printer or from your computer and plug the cable back in. This will open a pop-up window in the lower right corner of your screen indicating that device has been detected. The computer will reinstall the driver software.
Tip
check

If you encounter a situation where the HP Solution Center has been uninstalled, navigate to the HP support and drivers site. See the Resources section. Enter the information for your printer model, click the "Software and Drivers" link and then choose your operating system. Click the "Driver" option, choose "Full Feature Software and Driver" and follow the download and installation instructions.
References
More Articles
Photo Credits
photo_camera

Photos.com/Photos.com/Getty Images