How to Troubleshoot a Docking Station & Second Monitor
by Qyou Stoval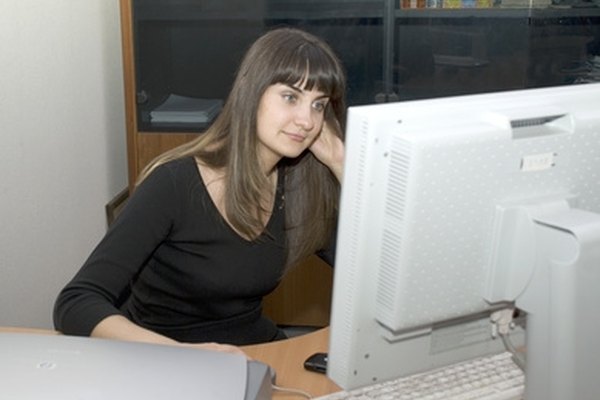 The purposes of a docking station include adding more ports to your laptop, such as USB and VGA, and using a larger monitor. If you want to connect an additional monitor, you may experience issues with the docking station that can cause the display monitor to operate improperly. This issue is sometimes due to the monitor, or it can be an issue with the docking station itself, or power issues. You will need to troubleshoot each component separately to narrow down the possible issues.
Close the lid completely to your laptop if you are connecting your second monitor to the docking station. If the lid is slightly ajar, it may cause the monitor to malfunction.
Remove the second monitor from the docking station to determine if the docking station is operating properly without the second monitor. If the docking station operates properly, the monitor is taking too much power from the docking station, or there's an issue with the power supply.
Plug the monitor directly into the docking station, if possible, to determine if it works. If the monitor operates properly, then there is an issue with the docking station.
Plug your AC adapter directly into the docking station, and dock your computer and monitor. Connect additional accessories to the docking station, such as a USB mouse, keyboard and other accessories, to see if your computer recognizes them. Un-dock the docking station and reboot the computer so that the computer's docking profile can be reset. Dock the docking station to the computer.
Dock the station to your computer and monitor and change ports to see if any of the accessories or monitors operate. If it works on a different ports, then there's a chance one of the ports on the docking station is inoperable and may need to be replaced.
Visit your computer manufacturer's website and click on the "Support" link and download updated drivers on your computer, which may cause the docking station or other components to work. Perform a Windows Update by accessing your "Start," "Control panel," and then "Windows update."
References
Photo Credits
photo_camera second thoughts image by Anatoly Minkov from Fotolia.com