How to Travel in an RV With Dish Satellite TV
by Seth Garland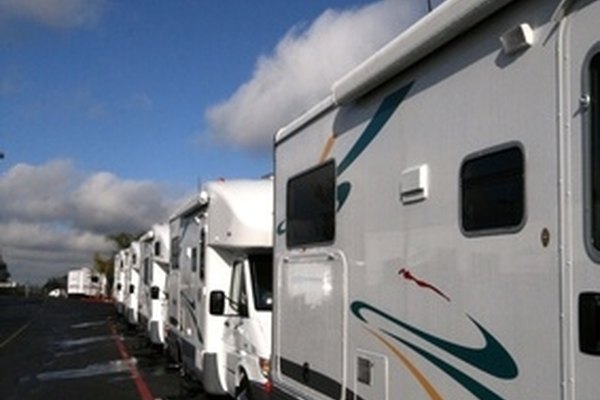 You can take your Dish Network TV service with you on the road. Set up a special RV account, or take a satellite receiver with you from your home account when you travel. Some recreational vehicles come with roaming dishes (also commonly referred to as "Kingdomes") installed, but others will require a special installation. These "Kingdomes" will pick up satellite signal anywhere you go, whether mobile or stationary. It's also possible to bring a tripod-mounted dish with you from location to location to set up when you've reached your next destination.
Contact a local Dish retailer to install service in your RV if your RV does not have a pre-installed satellite dish. Dish Network itself does not send technicians out for troubleshooting or for installation in any recreational vehicles. However, if you call them at 800-344-3474, they can give you a list of reputable nearby retailers to contact. The retailer will help you with the installation of receivers from your home account (up to two), or can help with a separate RV-only account.
Call Dish Network to inform them that you will be traveling with your equipment. A representative may ask you to provide some basic registration information about your RV.
Watch local channels wherever you are at by contacting Dish Network and changing your physical address. If there is no address at your temporary location (i.e. an address to the campground or RV park), then you will not be able to receive local channels from the area in which you are currently occupying. If you have a home account, you will still be able to see local channels from your home area. If you have a tripod-mounted dish, continue to Step 4.
Set up your tripod-mounted dish outside of your vehicle. You will need a clear line of sight with no obstructions to the southern sky. Based on your Zip code, Dish Network will be able to give you the angle (the left and right point of the dish), the azimuth (the up and down angle of the dish) and the skew (the clockwise/counter-clockwise rotation of the dish) to get programming from the major satellites. They will also be able to walk you through any additional troubleshooting steps required to get satellite signal. Remember, however, that Dish cannot send out its own technicians for service calls in recreational vehicles.
References
More Articles