How to Transport an iMac
by Tom Ryan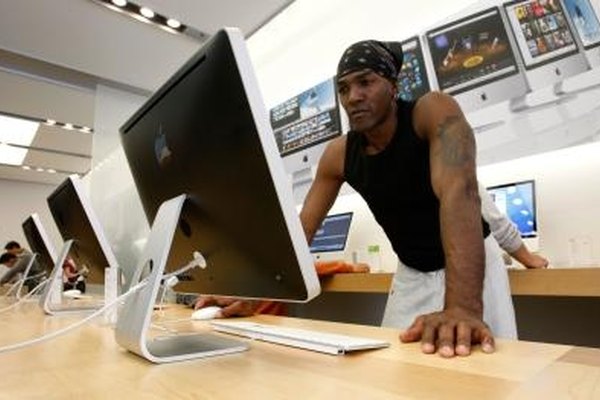 Whether you are transporting an older or newer model of Apple's iMac computer, you have the benefit of minimalist design. Unlike bulky computer towers and monitors, most iMacs house the computer's hard drive and other inner workings in the monitor casing itself. This makes it easier to move an iMac, but not foolproof. If you are not careful, you can damage your computer's screen, case or interior drives, so be sure to exercise caution when transporting your computer -- no matter how simple it may seem.
Disconnect all of the cords from your computer. Bundle them up with rubber bands to keep them out of the way and untangled.
Lift your iMac by holding onto either side. However lightweight your computer seems, always use two hands.
Slide the iMac back into its original packaging, making sure that it is snug and secure. Check the corners to make sure that they are flush with the foam packing.
Tuck the bundled cables, mouse and keyboard into the box if they fit. If they do not, don't force them; you may break the foam or the box. Carry them in a separate bag if necessary.
Carry the computer's box by its original plastic handle or by holding the bottom of the box.
Tip
check

If you no longer have the computer's original packaging, gently wrap the iMac in a blanket to protect the screen and casing. Carry it with two hands.
Photo Credits
photo_camera

Justin Sullivan/Getty Images News/Getty Images