How to Translate UPC Barcodes
by Janos Gal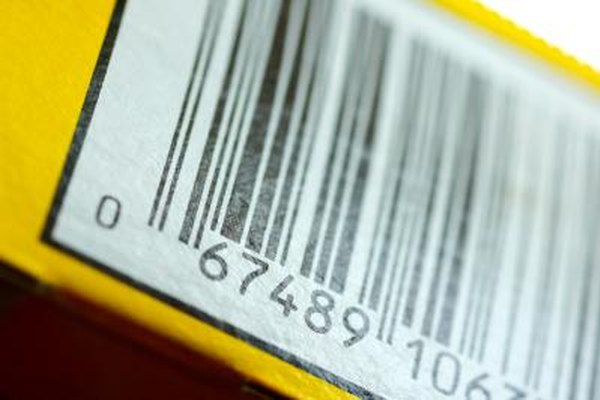 A Universal Product Code, or UPC barcode, identifies products by manufacturer and product name. The UPC barcode is made up of thin and thick black lines and a series of numbers. Translating a UPC barcode requires a barcode scanner or an online application. Universal Product Codes were initially used by grocery stores to speed up the check out of customers, but they quickly spread to many other kinds of stores.
Check the barcode for its numbers and for the barcode image. Locate the 12-digit human readable UPC code. It is the 12 numbers under the black thick and thin vertical lines. The first six digits of a barcode are the I.D. numbers of the manufacturer. The next five digits are the I.D. number of the product. The last digit of a 12-digit barcode is the check number.
Locate the black lines of the barcode. You need to scan these lines to translate a barcode using a barcode reader. You can only translate barcodes with a barcode reader because of the amount of barcodes available around the world.
Visit the Online Barcode Reader website. Scan the barcode with a scanner and upload the image to the decoder website. Click "Send" and wait for the application to translate the barcode.
References
Photo Credits
photo_camera

Jupiterimages/Photos.com/Getty Images