How to Transfer a VHS to a MacBook
by Steve Brachmann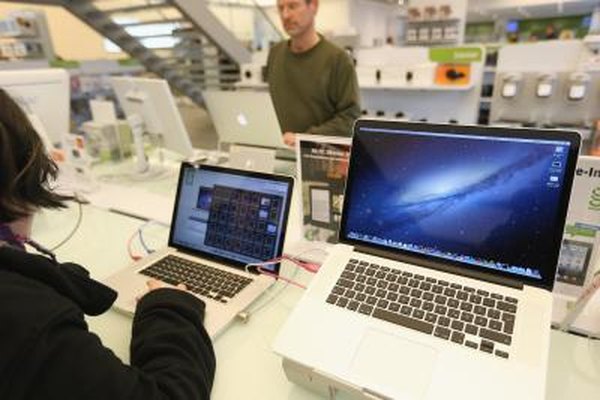 With the rapid growth of video technology, the old VHS videocassettes format quickly became obsolete. Both home videos and treasured feature films sat on the shelf for years, gathering dust. Now, commercially-available software and signal conversion hardware will allow you to convert your VHS tapes into a digital format. From your MacBook, you can easily convert your VHS collection into a vast library of high-quality DVD reproductions.
1
Install the appropriate VHS conversion software onto your MacBook. This will upload programs that can convert the video from your VHS into a video file, such as an MPEG. Restart your MacBook if required.
2
Connect the USB plug of the analog/digital video converter to one of the open USB ports on your MacBook.
3
Connect the VCR to the analog/digital video converter with the RCA A/V cable. Make sure that all RCA plugs are connected to their color-appropriate jacks.
4
Insert your VHS tape into the VCR. Make sure to rewind the videocassette all the way to the beginning.
5
From your MacBook, open up the installed VHS conversion software. Begin a new conversion project with your software, so the program imports the VHS signal encoded by the digital converter and converts it into a usable video file. Reference the owner's manual or help section of your VHS conversion software if you're having difficulties starting the program.
Tip
check

If your MacBook has DVD-burning capabilities, burn your VHS video onto a blank DVD to free space on your MacBook. You also may want to purchase an external hard drive for extra storage.
Photo Credits
photo_camera

Sean Gallup/Getty Images News/Getty Images