How to Transfer My iTunes Library to a Flash Drive
by Avery Martin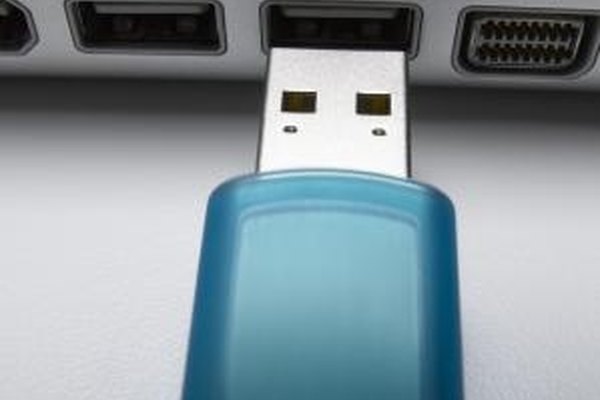 Flash drives provide a convenient method of transferring files between computers. Drives with enough storage capacity also work well to hold large amounts of data to reserve hard disk space on your computer for important programs and data. Using a flash drive for your iTunes library makes it possible to quickly move your flash drive between computers and access your iTunes library from any computer. Moving your media to a flash drive allows you to save your playlists, ratings and play history. Just make sure your flash drive is plugged in before opening iTunes on your computer.
1
Connect your flash drive to your computer.
2
Click "File" and "Preferences" in iTunes for Windows. Click "iTunes" and "Preferences" for iTunes for Mac.
3
Select the "Advanced" tab.
4
Check the box for "Keep iTunes Media Folder Organized."
5
Click the "Change..." button. Select your flash drive in the Change Media Folder Location window. On a Mac, the window is labeled as Change iTunes Media Folder Location. Click "Select Folder" on Windows or "Open" on Mac. If you need to create a new folder on your flash drive, click "Make New Folder" on Windows or "New Folder" on Mac. Then type the name of the folder and confirm your selection.
6
Click "File," then "Library" and then "Organize Library." Check the "Consolidate Files" check box. Click "OK."
7
Delete your original iTunes media folder. On Windows, click the Start menu, select "My Music" and "iTunes." On Mac, right-click the Finder icon in the Dock. Select "Music" from the sidebar and open "iTunes." Drag the "iTunes Media" folder to the Trash.
Warning
close

Information in this article applies to iTunes 10 on Windows 7 and Mac OS X Mountain Lion. It may vary slightly or significantly with other versions or products.
More Articles
Photo Credits
photo_camera

Jeffrey Hamilton/Digital Vision/Getty Images