How to Transfer From My iPod to My PC Without iTunes
by Morgan O'Connor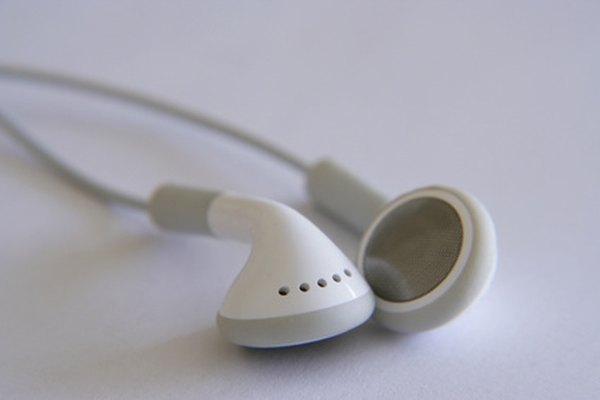 Unlike many other MP3 players, the iPod does not allow you to simply drag and drop music to and from your computer. Instead, it tries to force you to use the associated program iTunes to manage your music. This can be especially inconvenient if you have a lot of music on your iPod from a different computer, as iTunes will offer to erase all the music on your iPod rather than importing it into your new copy of iTunes. Fortunately, you can manually import your music and then add it to iTunes if you so desire.
Set your computer to show hidden files and folders. To do this, double-click on the "My Computer" icon on your desktop. Click on "Tools," then "Folder Options," then "View." Click the checkbox next to "Display the contents of system folders" if you are using Windows XP. Click the "Show hidden files and folders" checkbox if it is not checked, and remove the checks next to "Hide file extensions for known file types" and "Hide protected operating system files." Click "Apply" to apply these changes, then click "OK."
Plug your iPod into your computer using the iPod connector cord.
Open "My Computer" again and find your iPod in the list it displays. Double-click on the icon for your iPod. This will display several folders containing the files that are stored on your iPod.
Double-click on the "iPod_control" folder in the list of folders. You should see a folder called "Music." Right-click on this folder and select "Copy" from the list of options that appears.
Minimize any windows you have open until you find your desktop. Right-click anywhere on the desktop and select "Paste" from the list of options that appears. This will copy all of your music from your iPod to your desktop. Depending on the amount of music you have on your iPod, this process may take quite some time.
Tips
check

The easiest way to unscramble the names of your songs is by using iTunes. Open iTunes, click "File," select "Add Folder to Library," and locate the folder of music you transferred from your iPod. iTunes will import the music and automatically unscramble the names of the songs and albums.

check

You do not need to copy the "Music" folder to your desktop; you can paste it anywhere you want, such as in your "My Music" folder.
References
More Articles
Photo Credits
photo_camera earphones image by Christos Kyratsous from Fotolia.com