How to Transfer Music From an iPod to an External Hard Drive
by Aaron Thornton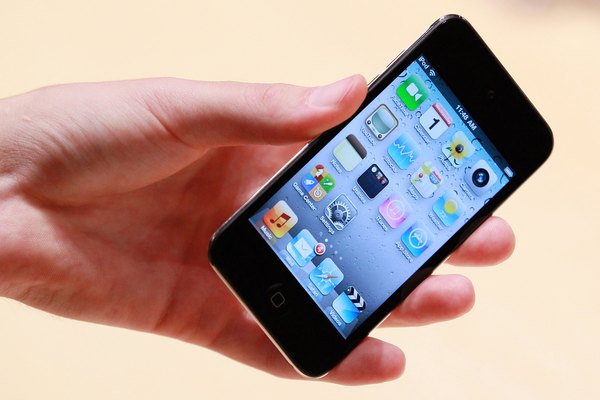 The iPod, originally released in fall of 2001, has revolutionized the portable music industry. The iPod consists of an internal hard drive and a very simple computing system within the iPod that plays music and videos through headphones. However, an iPod can store a substantial amount of music, and if it is misplaced or damaged the music can be lost. By using an external hard drive your music library can be backed up and accessible if the worst should happen.
1
Connect the iPod to your computer and sync it with iTunes. To do this you need to plug your iPod into your computer, and open iTunes. Once the iPod has been recognized by iTunes, click on the iPod in the column on the left, then click the "Sync" button on the bottom right of the iTunes window. This will make certain that all your music is synced to your computer.
If you have lost your previous computer for some reason and do not have access to your original music library, you will need to download a program called TouchCopy. This program, when installed, will allow you to copy your music library off of your iPod and onto another computer. Once you have it installed and your iPod is connected to the computer, select the music that you wish to download by highlighting it, then click the "Copy to iTunes" button on the top navigation bar.
2
Connect the external hard drive to your computer. If using Windows open "My Computer" and double click on the external hard drive. If using a Mac, go to your desktop and double click on the icon for the external hard drive. This should bring up the external hard drive as a folder to which you can add or delete files.
3
Highlight the songs in iTunes you wish to transfer to the hard drive, and click and drag them into the external hard drive folder. This should begin the file transfer. Wait for the transfer to complete, then you can transfer more files or eject the hard drive. Be sure to properly eject the hard drive before unplugging it, or you'll risk losing all the data on the hard drive.
References
Photo Credits
photo_camera

Justin Sullivan/Getty Images News/Getty Images