How Do I Track a Stolen Smartphone?
by Christine Kim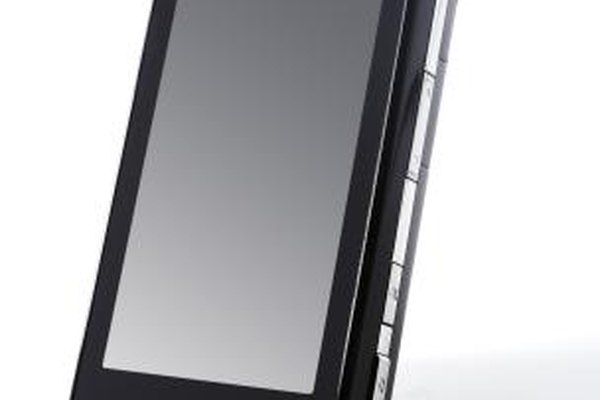 Most of us have had the experience of losing our mobile phone at least once in our lives, and some have unfortunately experienced having our smartphones stolen. Fortunately, many smartphones, such as iPhones and Androids, are already installed with GPS tracking systems that make it easy for you to locate a lost or stolen phone. For those without an iPhone or Android, you can often install a GPS tracker so that you will be able to find your smartphone wherever it is.
iPhone
1
Tap "Settings" on your iPhone's home screen, then tap "iCloud."
2
Type your Apple ID in order to sign in.
3
Tap "Find my iPhone." When asked to confirm, tap "Allow." You have now enabled your iPhone's "Find my iPhone" application. If your iPhone is stolen, you can track its whereabouts via your iCloud account, under the "Find my iPhone" app.
Android
1
Search for the application "LocateMyDroid" on the Market application on your phone. When you find it, download the application onto your Android.
2
Install the application (the phone will prompt you when the download of "LocateMyDroid," is complete).
3
Run the application to enable it. Your phone is now being tracked. You can test tracking your phone via the "LocateMyDroid" program, which should be installed onto your laptop or desktop.
Other Smartphones
1
Find a reliable GPS tracking program to install into your smartphone. Some examples include Lookout and Btracking.
2
Register for the service; this may involve creating a username and password and inputting your carrier and phone number. Submit the information. You should receive an email that confirms your registration and includes information on how to install the GPS software into your phone.
3
Download and install the software into your smartphone (you will use your phone's Web browser in order to download the software).
4
Go to the software's website, using your computer. Log in. On the screen, you should now see a map and a red dot locating your phone.
Tips
check

For added iPhone security, you can set up a password that needs to be entered each time anyone accesses your iPhone's apps, as well as personal information on your device (Settings > General > Restrictions). You can also wipe the contents of your iPhone remotely.

check

Inform your service provider of any theft so that they can inform you when your smartphone is being activated by someone else.
References
More Articles
Photo Credits
photo_camera

Thomas Northcut/Photodisc/Getty Images