Three Unusual Ways to Recycle an Old Tablet
by Rick Broida
Updated October 17, 2017
If you're anything like me, you're starting to amass quite the tablet collection. Sure, yes, I write about them for a living, so I probably own more than my fair share. But now that these devices have been around a few years and prices continue to plummet, I'm guessing you've got an older model or two in the closet, collecting dust.
Hey: Have a question about tech? You can talk directly to one of our nerds and get an answer right away!
You might try getting a few bucks for them on Craigslist or Ebay, or you can hand them down to the kids for games, books, and movies. But there are other ways to recycle an old tablet, some of which might surprise you.
1. Create a dedicated music server
I've always been enamored of Sonos music systems, which put an endless supply of music at your fingertips, but I'm unwilling to pay the premium price for one.
Fortunately, I don't have to: With just about any old tablet and a standalone speaker, I can tap into all the music of the world (both literally and figuratively).
For starters, I recommend getting a Bluetooth speaker or speaker dock — something designed to pair with a smartphone or tablet. Bluetooth speakers are especially great if your tablet supports that feature, as you can access all your tunes without having to stay physically tethered. Right now I'm loving the Braven 850, a compact but powerful Bluetooth speaker that can fill any small- or medium-size room with warm, rich audio.
From there it's simply a matter of stocking the tablet with your music collection and a good assortment of music-streaming apps. In addition to obvious choices like Pandora and Spotify, be sure to check out Rdio, Slacker and TuneInRadio. This last lets you listen to local radio stations from around the world, all free of charge.
And if your tablet lacks sufficient storage for your entire personal library, you can stream it from your PC using a music-server solution like Plex. It's free, though the app will run you $4.99.
What's cool about all this is that your tablet serves not only as the gateway to all this great music, but also the controller. Take that, $349 Sonos Control!
2. Make it a full-time photo frame
Digital photo frames are great, creating an endless slideshow of your favorite pictures. And not just a few dozen, but hundreds or even thousands of them.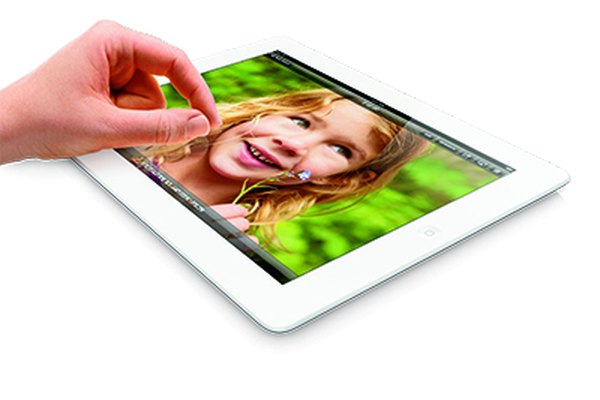 If your old tablet is collecting dust, why not repurpose it for frame duty? All you need is the right app — preferably one that can pull photos from online sources instead of merely displaying those loaded into the tablet's memory.
For example, Digital Photo Frame Web for Android will display a running slideshow, complete with fades and other transitions between pictures, and can access local, Flickr, Facebook, and Dropbox folders. Thus, whenever you want to add photos to the "frame," you could simply e-mail or upload them to one of those accounts.
If you have an iPad, it's even easier. There's a slideshow feature built right in, and in fact this would be a great way to leverage Apple's Photo Stream feature: Any new shots captured with your iPhone can automatically appear on your iPad.
3. Donate its processing power to science
An old, single-core tablet processor may seem like a dinosaur nowadays, but it's still far more powerful than the computer that took the Apollo astronauts to the moon. So powerful, in fact, that it could help lead to scientific breakthroughs.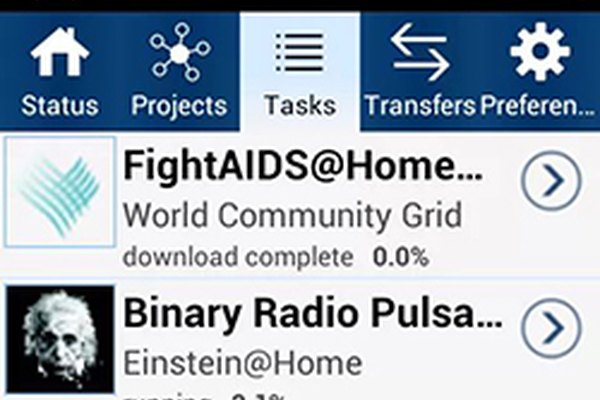 The Einstein@Home and FightAIDS@Home projects aim to leverage your Android tablet's "surplus" processing power to discover new stars and search for new methods to treat AIDS.
Previously, these "volunteer computing" endeavors were limited to actual computers, but as noted by IBM, mobile devices' "total computing power exceeds that of the largest conventional supercomputers." In other words, there's a lot of untapped tablet power out there that could be harnessed for good.
To join the "citizen science" brigade, simply install an app called BOINC on your unused tablet, then leave it plugged in so it can continue to operate. In exchange for a tiny bit of electricity, you can help the world. Pretty good deal, I'd say!
Have you found any other great uses for older tablets? Tell me about them in the comments section below!
More Articles