This World Cup Trivia Game Will Keep Even the Savviest Soccer Fans Guessing
By Johan Mengesha
Updated October 17, 2017
In case you missed it, the biggest sporting event in the world began last week. The World Cup in Brazil kicked off on Thursday, marking the 20th anniversary of the tournament. For soccer fans around the globe, there is nothing more important than immersing themselves in the euphoria and agony of this great event that only comes around every four years. House chores? They can wait. Date night? Let's reschedule. Work? Work around it. Get started and download the game here! Game rules can be found here. There are two players per page, so some scissor work is required.
I remember watching the 1990 World Cup in Italy on TV and my dad giving me a soccer ball with the flags of each country on it. I was only 8 years old at the time and don't recall much about the actual games, but I do remember that ball. My dad quizzed me on the flags on the ball and which countries they belonged to. I eventually learned them all, launching my interest in geography and different cultures.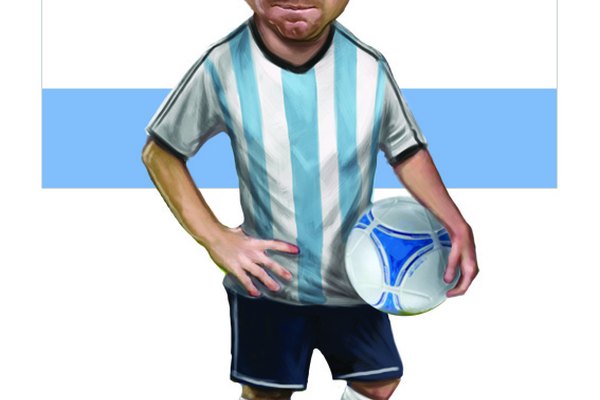 To combine the passion people have for the World Cup with some educational tidbits, we created this World Cup card game for the whole family to enjoy. If you want to know what a red card is, how long a soccer field is or how many World Cups have been played so far, you'll learn the answers playing this game.
We hope you enjoy it!
Writer Bio
Johan Mengesha is a senior manager of eHow in Santa Monica, Calif. Mengesha has written for print and online media outlets since 2003 and has a journalism degree from Cal State Northridge. Published work has appeared in the "Los Angeles Daily News," the "Daily Sundial" and the "African Tribune."