How to Test a Joystick or Directional Pad
by Brad Malloy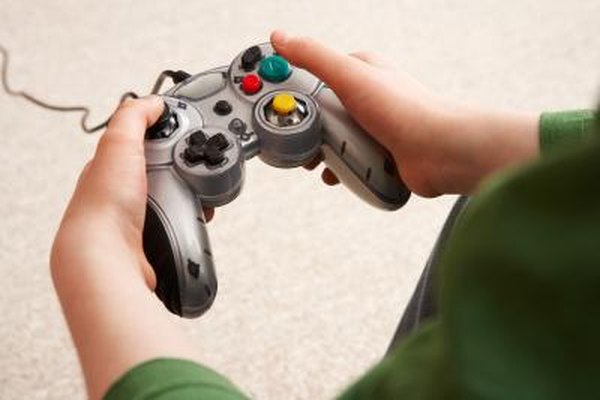 If your USB joystick or gamepad runs into problems, testing how it responds through Windows is a good first step in troubleshooting. Unfortunately, the Control Panel and other system menus can be challenging to navigate if you haven't seen them before. The problem can come from breakdowns in hardware, and knowing what steps to take can make the testing of your device much easier. Windows comes with a built-in interface to look directly at input from game controllers, and this interface can help you to test out your device.
1
Unplug the joystick and restart your computer to start troubleshooting with a fresh reboot.
2
Open the "Start" menu and click "Control Panel." Select the "Devices and Printers" option, found under the "Hardware and Sound" category. This will show a list of all currently connected and operating devices.
3
Plug in the joystick and wait for one minute. A new device dialog pops up. If not, try another port. If that fails as well, find the drivers for your device. The manufacturer's website will have drivers, along with instructions for installation.
4
Look for the icon representing your joystick and right-click it. From the drop-down menu, select "Game Controller Properties." This will show a list which should include the controller. With your joystick highlighted, click "Properties."
5
Select the "Test" tab of the box that pops up. Begin gently pressing each of the buttons and watching for each to light up. Try moving the joystick around and watching the axis indicator move as well. The screen should match your actions exactly, and if it doesn't, you may need to calibrate the device or get it repaired.
Photo Credits
photo_camera

Jupiterimages/Photos.com/Getty Images