How to Test Internet Speed Using Speedtest.net
by Derek Odom

Have you ever wondered exactly what your upload and download Internet speed is? Sometimes, what your internet provider company tells you and what is actually experienced seems like two different things. Speedtest.net is an Internet site that tests both the upload and download speeds of your connection and displays the results on your screen within seconds.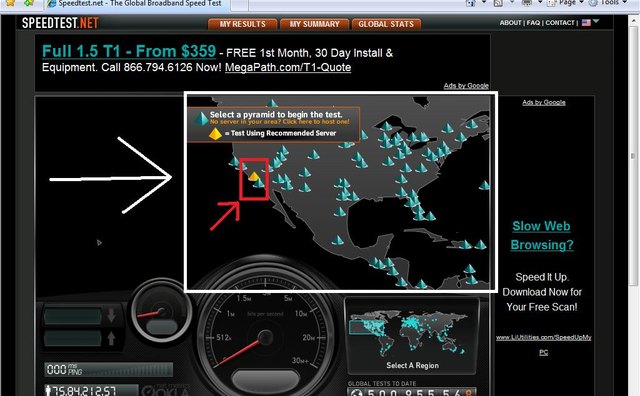 Go to Speedtest.net in your Internet browser. You should see a black screen with a grey map outline and what appears to be a gauge cluster for a car. Choose which triangle in the map best fits your location, or use the yellow location they choose for you.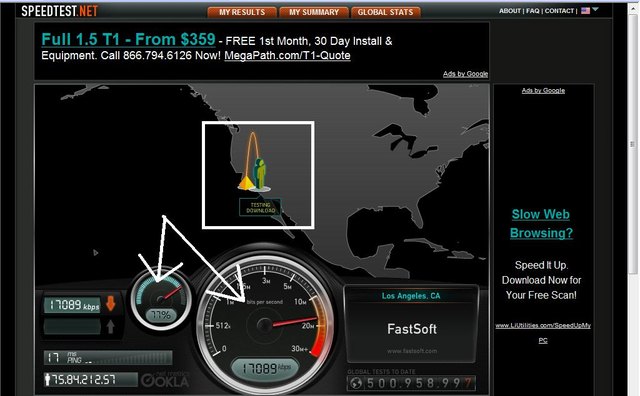 Wait while Speedtest.net calculates your upload and download speeds. After you choose a location, this will happen automatically. The gauges moves to mark the progress with white arrows.
Tip
check

If you are actively downloading or uploading at the time of the speed test, your results will be slower.