How to Tell if Someone Is Stealing Your Wi-Fi
by Ruri Ranbe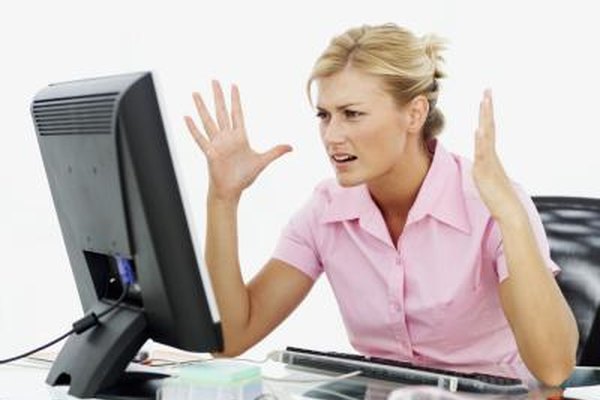 Most routers use dynamic host configuration protocol to automatically assign Internet protocol addresses to each computer that connects to the Internet through the routing device; the IP address enables the router to tell PCs apart. If your Wi-Fi network is unprotected, intruders can sign on to your network and leech valuable bandwidth, causing data transfer speeds to slow to a crawl. If you're experiencing poor network performance, you can check the DHCP client table on your router to see if someone has connected to your Wi-Fi network without your permission. The DHCP client table lists each device on the network that's been assigned an IP address.
1
Click "Start," type "cmd" into the search field and then press "Enter" to open Command Prompt.
2
Connect to your wireless network and then type "ipconfig" into Command Prompt. Press "Enter."
3
Scroll up to the section Wireless LAN Adapter Wireless Network Connection. Right-click and then select "Mark" from the context menu.
4
Highlight the Internet protocol address listed to the right of Default Gateway. Open a Web browser and then press "Ctrl-V" to paste the address into the address bar. Press "Enter."
5
Use "admin" for both the user name and password and then click "OK." If login fails, leave the Password field blank or use "password" in the Password field and then click "OK." Review your router's manual or product sticker to find the default user name and password if you're still unable to access the Web configuration utility.
6
View active clients connected to your router. On a Linksys router, click "Status," "Local Network," then "DHCP Clients Table." On a D-Link router, click "Status," then "Device Info." On a Netgear router, select "Attached Devices" from under Maintenance. On a Belkin router, select "DHCP Client List" from under LAN Setup.
7
Review the list for unfamiliar devices. Check the information listed under the Host Name or IP Address fields to determine if an unauthorized user is connected to your network.
Tips
check

If you're not sure which device is which, disconnect all of your computer devices from the network and then see if the Client Table still displays active users.

check

If your router isn't listed, or if the instructions in Step 6 don't work for your model, review the documentation included with the device to find how to access the DHCP table.

check

You should secure your router with a strong password to prevent unauthorized users from accessing your network.

check

You can find an IP address for a computer in Command Prompt. Follow the same instructions as above to find Wireless LAN Adapter Wireless Local Area Connection. The IP address will be listed in the section.
Photo Credits
photo_camera

George Doyle/Stockbyte/Getty Images